By Simeon OSAJIE
As the race for the 2024 governorship election in Edo State draw closer, the Coalition for Good Governance, (CGG), and member of the Labour Party (LP) in the state, Comrade Richard E. Idemudia, says Barr. Kenneth Imasuagbon remains the best option to fly the party's ticket and the man Edo people can trust.
google.com, pub-3120625432113532, DIRECT, f08c47fec0942fa0
In a statement made available to newsmen in Benin City, Conrade Idemudia appealed to the party faithfuls not to make the mistake of handing the ticket to money bags that have suddenly emerged as aspirants, said Imasuangbon's political sagacity has placed him poles ahead of other aspirants for the ticket.
He said not only has the lawyer turned educationist built bridges across the three senatorial districts of the state, he has in addition been in the game of politics long enough to master the intrigues of the game.
He noted that the 2024 governorship election is going to be a tough one and will see the major political parties putting forward their best candidate and there require an experienced aspirant to emerge as the party's candidate.
According to him, "The election is certainly going to be an interesting one and hence, the need for LP to be well prepared because, we are obviously going to be the party to beat.
"LP stands a better chance of clenching the Dennis Osadebey Avenue Government House seat judging by the party's performance during the 2023 general elections in Edo state.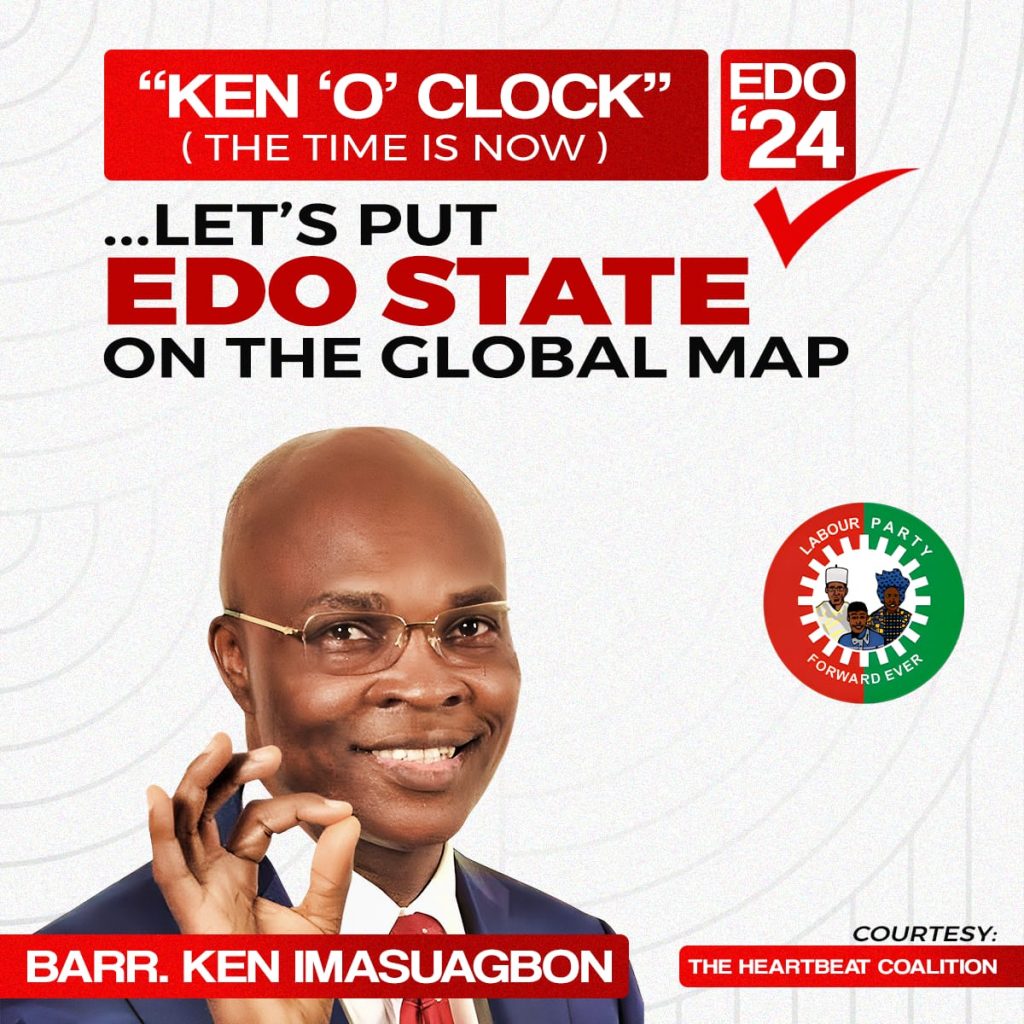 "However, to sustain that performance, we must put our best forward. Our best in this case should be a household name, someone who has built bridges across the state.
"That one person who readily fits into this description is Kenneth Imasuangbon. Not only has he been in the game long enough, but also has links with key political players across the three senatorial districts of our dear state.
"Am not saying the ticket should be handed to him on a platter of gold, of course not. However, a level playing field must be provided for all the aspirants to test their popularity at the primary.
"The party will have itself to blame if it allows money bags to have their ways. Leadership of the party must be circumspect not to go into the election proper as a divided entity and the only way to ensure this is by creating that level playing field for all to test their political might."