AAU Alumni Appeals To Obaseki To Wade Into Unending Crisis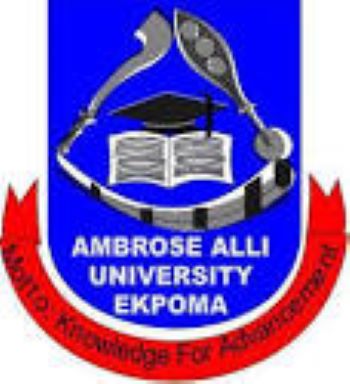 By Simeon OSAJIE
The Worldwide President, Ambrose Alli University Alumni Association, Hon. Chief Ogbejiele Fidelis has appealed to Governor Godwin Obaseki to wield into the unending crisis, restore Constituted authority in Ambrose Alli University Ekpoma.
google.com, pub-3120625432113532, DIRECT, f08c47fec0942fa0
The President who visited Ekpoma during the week laments the prevailing crisis situation in AAU Ekpoma, ranging from underfunding, sacking of staff, non-appointment of University Governing Council, all Principal Officers, Students Union Government functioning/operating in acting capacities, All these are most unfortunate and sad, that our amiable cherished University that has produce great men and women globally is suffering these great, most unfortunate deprivations, for several years, is a known fact that the University has not substantive administrators.
Hon. Ogbejiele also condemn the high increase in School fees, but urged the students to negotiate and dialogue with the appropriate quarters to reduce the fees and make it affordable for the common man.
He urge the governor to ensure that the Special Intervention Team (SIT) whose tenure expired since 4th September 2023 are replace with a proper University Governing Council that's known to law to manage the affairs of Universities for effective management of the system.