Police Arrest One Suspect Over Oba Land Grabbing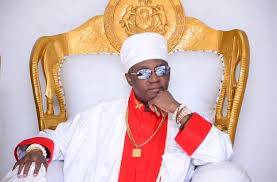 Edo State Police Command has arrested one Odion Obasohan, a suspected land grabber in connection with the selling of landed properties belonging to the Oba of Benin to some individuals in Ogiso Community, Off 3rd East Circular Road, in Ikpoba-Okha local government area of Edo State.
google.com, pub-3120625432113532, DIRECT, f08c47fec0942fa0
Confirming the arrest to The9JaTREND at Police State headquarters, the Police Public Relations Officer, (PPRO), SP Bello Kontong said the police have arrested one Odion Obasohan who was found in connection with the grabbing of Lands belonging to the Oba of Benin and the police will do everything possible to recover the land and advised the Committee For The Recovery of Oba of Benin Landed Properties to furnish the police the necessary documents showing that the land in question is originally owed by the Oba of Benin.
On his part, Chairman, Committee of Land Recovery to the Oba of Benin KINGDOM, Ambassador Curtis Eghosa Ugbo said that all documents required by the police to prosecute the suspects are available, and promised that, in a week time the police will get the documents.