Govs. Obaseki, Makinde, Ikpeazu Flag Off PDP e-registration In Anambra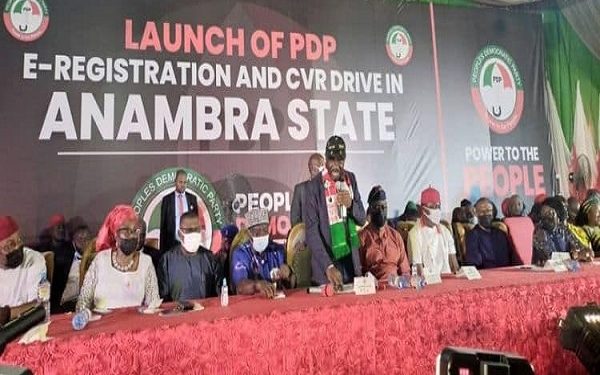 By Our REPORTER
google.com, pub-3120625432113532, DIRECT, f08c47fec0942fa0
The governors of Edo, Oyo and Abia States Mr. Godwin Obaseki, Seyi Makinde and Okezie Ikpeazu, on Tuesday launched the e-registration and Continuous Voter Registration (CVR) exercise in Anambra State, ahead of the November 6 gubernatorial election.
Obaseki, the chairman of Peoples Democratic Party (PDP) e-Registration Committee, hoped that the PDP would emerge victorious in the poll.
He said: "Anambra State is the first state that we are launching the e-registration and CVR exercise as we were charged, as the committee on e-registration, to commence the exercise following the forthcoming election on November 6, 2021.
"As far as I am concerned and have seen, PDP is the only party in Nigeria. Other parties are Special Purpose Vehicles (SPV) for elections. Our party's strength rests on the ward. It's the base of the party and the e-registration launch today will be driven by the leadership of the 326 wards in Anambra State