Edo PUWOV Busts Oil Thieves, Rejects Bribe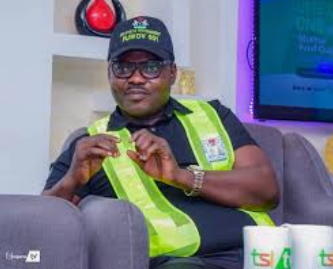 By The9JaTREND
google.com, pub-3120625432113532, DIRECT, f08c47fec0942fa0
In an attempt to burst oil pipeline in Edo State, officials of the Public Works Volunteers (PUWOV) in Benin City has arrested two suspected oil thieves.
While briefing newsmen in Benin City, the State Coordinator of PUWOV, Mukhtar Yusuf-Osagie, said the Volunteers organization will continue to work tirelessly with other security agencies to curb criminality and ensure peace and orderliness in Edo state.
Yusuf-Osagie said the suspects were nabbed in two Audi vehicles with plate numbers BEN 206 PK and GRA 91 CH, along Airport Road in Benin City.
He said they have been handed over to the Edo State Command of the Nigeria Security and Civil Defence Corps (NSCDC) for further interrogation and prosecution.
According to him, "PUWOV officials accosted two Audi vehicles who contravened the law at Ezoti axis of Airport Road in Benin City. It was later discovered that the apprehended vehicles were used for transportation of oil in gallons. The vehicles were fully loaded with gallons of oil and other instruments linked with illegal oil bunkering."
He noted that the "apprehended culprits tried to induce our officers with the sum of N50, 000 in an attempt to buy their freedom and escape justice. Unfortunately for the culprit, the PUWOV officials rejected their offer."
The coordinator added: "We have informed the Edo State Command of the Nigeria Security and Civil Defence Corps (NSCDC) and handed over the two culprits (drivers) and the vehicles with registration numbers BEN 206 PK and GRA 91 CH to DSC Eki Vassiles, the NSCDC representative sent to recover the exhibits from the PUWOV office."