Anenih To Lead EPAN National Exco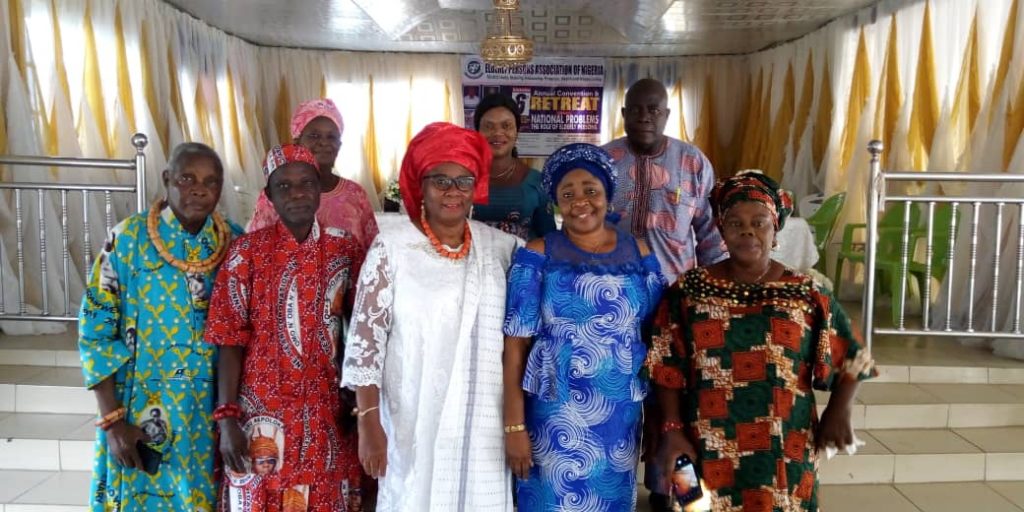 By Simeon OSAJIE
google.com, pub-3120625432113532, DIRECT, f08c47fec0942fa0
The Elderly Persons Association of Nigeria (EPAN) has elected new Executive Officers to pilot its affairs for the next four years, with Iyom Josephine Anenih as President.
An election held in Alade-Idanre in Idanre Local Government Area of Ondo State also produced the Vice Chairman of EPAN, Edo State, Chief Eddy Ogbomo as National Publicity Secretary; Evangelist J. O. Kolade, Vice President; Mr. Moses Olatubosun, Secretary; Dr Mrs. Pat. Onowaja, Education Officer; Mrs. F. F. Adepoju, Financial Secretary and Rev. Esuola Ademola, Treasurer.
Also elected were Mr. J. A. Balogun, Ex-Officio; Mr. O. O. Oyetunde, Ex-Officio; Hon. Chief Korede Duyile, National Caretaker Chairman; Rev. Adebisi Olawoye, the immidiate past EPAN President, Ex-Officio; Mr. J. S. Agbelusi, Auditor; Mrs. Zipporah Omoresemi, National Officer; Rev. Dr. Omoresemi, the Founder and Coordinator of EPAN was elected Patron.
In her post-election remarks, Anenih appreciated the Edo State Chapter of EPAN for putting her forward to contest for the position of President which she added, was zoned to Edo.
She thanked the immidiate past executive for laying a solid foundation for the association to thrive, promising all members across the country to justify the confidence reposed in her.
According to her, EPAN would have its presence in the 36 States of Nigeria, including the Federal Capital Territory (FCT) and expressed the need for sustained policy dialogue and more enduring partnership as challenges that they must address to strengthen their institutional, human and community capacities.
This, she said can only guarantee improved performance of total wellbeing, protection and the health status of the elderly, without which there cannot be long-lasting development.
The occasion featured papers presentation.