ANNIVERSARY THANKSGIVING: Ugbo Extols Benin Monarch's Giant Strides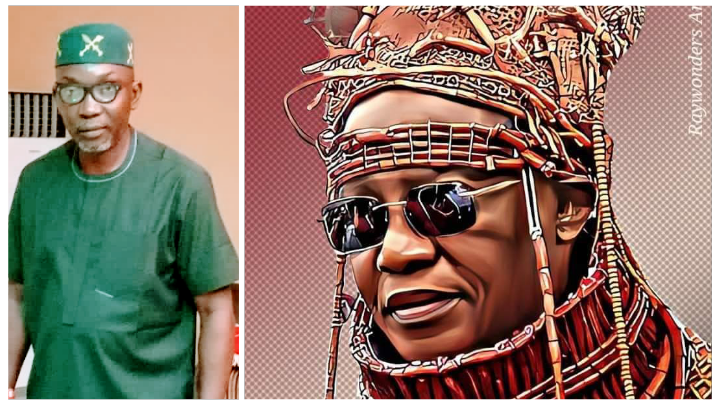 By Simeon OSAJIE
google.com, pub-3120625432113532, DIRECT, f08c47fec0942fa0
The President of Benin Solidarity Movement (BSM) Worldwide, and Private Land Recovery Agent to the Oba of Benin Kingdom, Ambassador Elder Curtis Eghosa Ugbo has commended the Oba of Benin, Omo N'Oba N'Edo, Uku Akpolokpolor, Oba Ewuare 11 Ogidigan for his unpresidented strides since ascension to the throne of his forbears five years ago.
Elder Ugbo, described the monarch as a father who is keen at ensuring peace across communities and overall development of the kingdom and state at large.
The patriotic Benin freedom fighter, disclosed this at a thanksgiving service of the Oba Ewuare II at the Holy Aruosa Cathedral, Benin City, Edo State.
He posited that the various steps taken so far by the royal father, including the abolishing of CDA, illegal extortions Okaeghele, including the invocation of deadly ancestral course on human traffickers who were at discrediting the Benin race, have brought some respite to the land.
"We thank God Almighty and our ancestors for the five years His Royal Majesty's five years on throne. Our Oba has brought great relief to the kingdom and the state at large.
"Our monarch has broken an imaginable grounds especially the prescribing of the deadly activities of CDA, human traffickers as well as illegal extortions by some faceless Okaeghele. Our Oba has achieved in others areas which has further the course of development in the kingdom. We must all join hands with our great Oba to develop Edo state," Ugbo stated.
While calling on all to support the monarch in developing the kingdom, Ambassador Elder Curtis Eghosa Ugbo stressed that Benin kingdom must attained it's desired lofty height.