Court Convicts Patient Relative For Assaulting UBTH Staff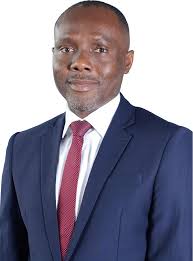 By Simeon OSAJIE
The Chief Medical Director of University of Benin Teaching Hospital (UBTH), Prof. Darlington Obaseki, has reiterated his call for members of the public to refrain from all forms of assaults against the institution's personnel, particularly the health workers in the course of performing their official duties.
google.com, pub-3120625432113532, DIRECT, f08c47fec0942fa0
Prof. Obaseki made the call against the background of the recent judgement of an Egor Magistrate Court II, Evbuoriaria presided over by His Worship, J. Ogbeide, which sentenced a patient relative, Mr. Ikechukwu Sunday and Lucas Sunday to three months imprisonment for attacking some UBTH health personnel on legitimate duties in the hospital.
In the judgement delivered on November 18, 2021, in the case between C.O.P. Versus Ikechukwu Sunday & Anor., the accused were found guilty on a two count charge of assault and malicious damage to property. They were sentenced to three months imprisonment on both counts with an option of fine.
Mr. Ikechukwu Sunday together with his brother Lucas both children of a deceased patient of the hospital resorted to assaulting some medical personnel who were on duty at the Intensive Care Unit (ICU) of the hospital and also destroyed some properties upon the death of their father.
A press statement signed in Benin City by the UBTH's Public Relations Officer, Joshua Uwaila, Esq, said Management of the health institution has promised to do all within its powers to protect staff and students in the performance of their lawful duties and would not tolerate any further assaults against its workforce.
The CMD further assured members of the public that the hospital will not rest on its oars in its avowed commitment to provide quality healthcare services to its teeming clients.
The CMD further expressed the appreciation of the hospital management to the state Deputy Governor, Rt. Hon. Comrade Philip Shaibu, who was on ground to broker peace when the health workers threatened to go on strike in the face of incessant attacks on them by patients' relatives.
It also appreciated the Commissioner of Police, Mr. Philip Ogbadu for his swift response on the day the assault occurred and for diligent prosecution of the case in the court.
Meanwhile, management of UBTH has admonished members of staff to continue to render top notch services to patients and clients of the hospital, stating that it would not shield any erring staff who is found wanting.
Recall that three staff of the hospital recently got their appointments terminated after due consideration by the Board of Management for various offences, while two others whose cases are at various stages of disciplinary investigation to determine their culpability or otherwise with regards to certain allegations bordering on financial impropriety.
Management, however, restated it's determination in ensuring that the Public Service Rules would continuously be strictly adhered to and decision taking will be based on merit.