Gov. Obaseki Swears in Seven SSAs, 25 SAs in Oredo LGA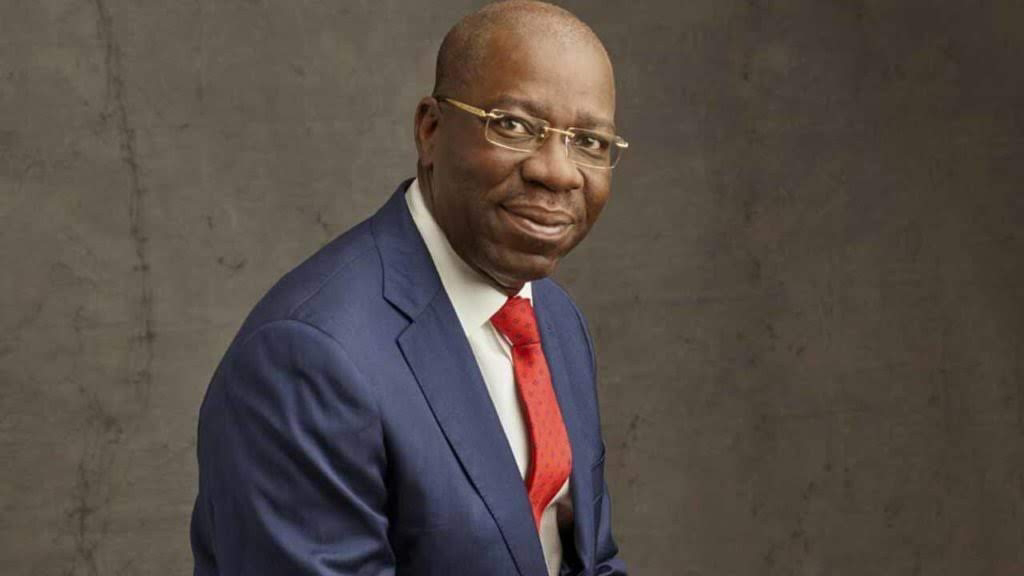 By Simeon OSAJIE
The Edo State Governor, Mr. Godwin Obaseki, has swore in Seven Senior Special Assistants (SSAs) and 25 Special Assistants (SAs), following harmonisation by leaders and members of the Peoples Democratic Party (PDP) in Oredo Local Government Area (LGA).
google.com, pub-3120625432113532, DIRECT, f08c47fec0942fa0
Obaseki, who performed the inauguration ceremony at the Government House, Benin City, reassured his government's commitment to fulfilling all promises made to Edo people during the electioneering.
The governor said, "I had to wait, take my time and ensure harmonization of the party in the LGA before making this appointment. Politics in Oredo LGA is very sensitive and the barometer through which Edo politics is judged. If we fail to get Oredo right, it will be difficult and challenging to get Edo State politics right.
"During our electioneering, we went around and made promises to the people and we must fulfill those promises or else they will tell us that they have the voting power when the election comes again. What we did on September 19, 2020 governorship election has become a reference point for Nigeria's democracy."
Charging the new political appointees on service delivery to Edo people, Obaseki noted, "Leaders have carefully selected you believing you are the one to help the governor achieve his electioneering promises and so much has to be done, particularly ahead of local government elections.
"I have divided Oredo into 20 zones for development purposes as data are available for every household in Oredo. You will work with me to deliver the dividends of democracy to our people."
"You will be in charge to ensure our schools are running properly; we cannot continue with the dirt in our cities or unplanned cities. You have to go to work every day and will be monitored to know your level of performance," he added.
"You will be evaluated after every three months and if you are not meeting expectations in terms of service delivery, you will be dropped and replaced after six months. We are expecting a lot from you," the governor charged.
Congratulating the new aides, a party leader in Oredo, Chief Osaro Idah stated, "You have to register at least 300 new members for our party as our target for membership is to enable us to win future elections."
One of the newly appointed SSAs, Osadolor Wellington, thanked Obaseki for finding them worthy, promising not to disappoint the governor and Edo people.
Democratic Party (PDP), Chief Osaro Idah; Chief of Staff to the Edo State Governor, Hon. Osaigbovo Iyoha; Secretary to the Edo State Government, Osarodion Ogie Esq.; Edo State Governor, Mr. Godwin Obaseki; Chairman, Edo State Chapter of PDP, Dr. Tony Aziegbemi; Deputy National Youth Leader of the PDP, Timothy Osadolor and Edo State Solicitor-General and Permanent Secretary, Prof Faith Osadolor, during the inauguration of appointees for Oredo Local Government Area (LGA), at the Government House in Benin City, on Wednesday, December 29, 2021.