Obaseki's organizing Of retreat for Exco members in Lagos: A Slap On Edo People, Says, BSM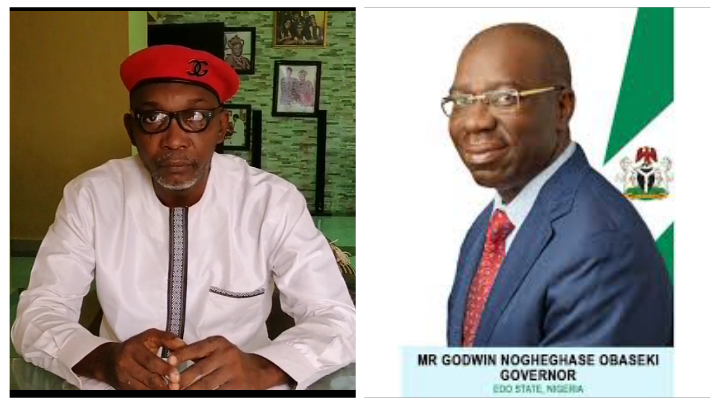 …Demand Full Details Of Expenses incurred in relocating Edo Exco Members To Lagos
By Simeon OSAJIE
google.com, pub-3120625432113532, DIRECT, f08c47fec0942fa0
The Benin Solidarity Movement (BSM) worldwide has demanded from Edo State governor, Mr. Godwin Obaseki, the full details of the huge expenses incurred in relocating of members of Edo State exco for a retreat in Lagos.
The body described the holding of the retreat in Lagos as a slap on the faces on Edo people considering the benefits of holding the retreat in the state as a way of boosting the state economy and saving cost.
In a press statement issued and signed by Ambassador Curtis Eghosa Ugbo (President) and Ms. Esohe Adun (acting General Secretary) reads, "It is aghast with the news trending that Edo State Government apparatus has been moved to Lagos where all exco members are undergoing a sort of seminar on how governance should be handled in the state in this second tenure of Governor Godwin Obaseki.
"This news wouldn't have been of any interest or consequence if not that it would be recalled that in the run up to the 2020 governorship poll in the state the slogan torgba, orgbane and Edo no be Lagos was brandied all around the state to let whoever cares to listen that there is no link between the two states and as such nobody can come from Eko (Lagos) to Edo to come and act God by dishing out instructions on how governance should be handled.
"So, this movement to Lagos by the entirety of the Edo State exco cabinet members is much like a slap in the face and also an eye opener that the torgba, orgbane and Edo no be Lagos slogans are mere shadow boxing, a deceit couched in twisted tongue.
"It will shock a lot of people of Edo origin that the capital flight that goes with the relocation will be to the advantage of Lagos State which presently is viewed as the economic capital of Nigeria in comparison to Edo State which is crawling to get bye.
"BSM will appeal to the Godwin Obaseki led Edo State Government to let Edolites who were deceived into making Obaseki their choice in the 2020 gubernatorial polls get a full detail of the huge expenses that must have accompanied their ill advised relocation to the same Lagos which Obaseki and his deceitful political mobilisers say is not and can never be Lagos.
"We await a prompt response to our enquiries on this issue to set the records straight for posterity sake."