Taiwo Akerele Confiscated Over 10-Vehicle, Journalists Approved Buses, Says Crusoe Osagie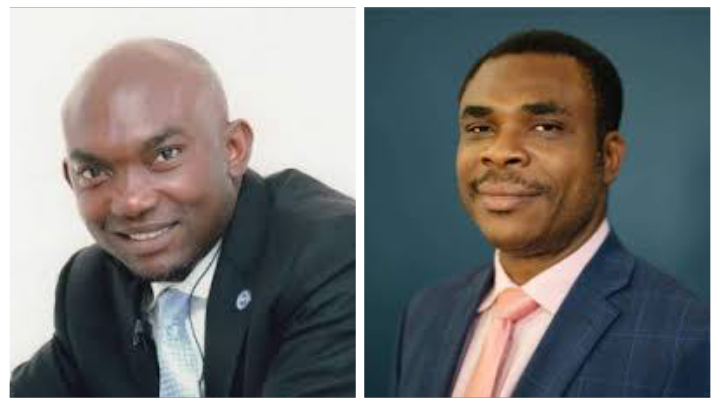 By Our REPORTER
Former Chief of Staff to the Edo State Government and an aspirant veiling for one of the seats in the Edo North Federal Constituency, Francis Taiwo Akerele, has been accused by the State Government of deliberately refusing to return over ten official vehicles two years after resigning his appointment, which was in his custody.
google.com, pub-3120625432113532, DIRECT, f08c47fec0942fa0
He was also accused, of not being able to give an account of the two Buses approved for both Nigeria Union of Journalists, Edo State Council and the correspondent Chapel by the State Governor, Mr. Godwin Obaseki.
Special Adviser on Media Project and Communication Strategy to the Edo State Governor, Pastor Crusoe Nosayaba Osagie, made the statement when he paid an unscheduled visit to the Union"s Secretariat in Benin City.
When asked, why the Buses approved by the governor for Journalists were yet to be delivered two years after, Osagie said the governor was made to believe that the Buses had been delivered.
He explained further that over ten official vehicles in their records, alongside the approved busses for Journalists, could not be accounted for when the state government demanded a handing over note of the said properties immediately he put in his resignation letter.
"Look we can not say we are happy that those buses approved by the Governor for the NUJ Edo State Council haven't been delivered. The former chief of staff, Francis Taiwo Akerele was solely responsible for it. There were over Ten other official cars he left with, that have not been returned.
"Recall that when the government directed him to immediately hand over all properties in his custody as soon as he resigned his appointment, he raised a false alarm against the government that his life was being threatened.
Quote me anywhere, "he is responsible for the non-availability of those buses", Crusoe said.
Osagie, however, lamented that a price for such buses cost over 30 million naira now, just as he assured to place the plight of Journalists before the governor to see how he can explore other areas of possibilities.
Responding through a telephone conversation, the former Chief of Staff, Taiwo Akerele wondered why a government after two years of his resignation from the government, he's still being accused of such claims.
Akerele, though, warned that he wasn't officially responding to the allegations, claimed that he has since demanded an explanation from Crusoe Osagie before he will officially take his position on the two issues raised.
According to him, "I and Crusoe Osagie are very close friends and we talk now and then. I don't want to be seen on the media space confronting him.
"I have since forwarded the message you sent to me on the matter to Crusoe to explain which of the fora he made such claims. I am waiting for him to respond before I know what to do".
"Let me make it clear that this response from me is unofficial.
"How can a government accuse me of confiscating those listed numbers of vehicles when verifiable evidence is there?
"The man who replaced me was immediately announced after my resignation, and he spent about five months.
"Since then, they have engaged a new chief of staff. How can a government in its right sense accuse me of such after two years when the records are with them", he exclaimed".
On April 25, 2020, the news of Francis Taiwo Akerele's resignation as Chief of Staff to the Edo State Government, filtered in like speculations that, he was either at loggerheads with Godwin Obaseki or planned to change political parties.
However, Akerele said, his decision was based on "administrative and governance grounds".
On April 27, two days after his resignation, Akerele raised the alarm over an alleged invasion of his residence by the Directorate of Security Service, DSS, a claim that was denied by the DSS Director, Sheikh Waziri, in Edo State, then.
Francis Taiwo Akerele is a policy economist, author, and politician, who served as the Chief of Staff, to the Edo State government from 2016, in the Governor Godwin Obaseki-led administration, until he resigned his appointment on April 25, 2020.