UNIBEN Don Laments Eroding Social Value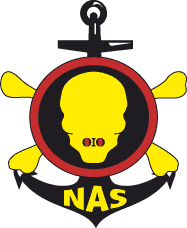 … as NAS organises FOB
By Our REPORTER
google.com, pub-3120625432113532, DIRECT, f08c47fec0942fa0
A Snr. lecturer in Mass Communication Deptartment, University of Benin (UNIBEN), Dr. Daniel Ekhereafo has said that the social value in Nigeria has completely broken down within the last 12 years.
This, he said has given room for the increasing rate of crime and criminality.
Delivering a paper titled "Rethinking Nigeria Value System for Youth Positive Change," during the 2022 edition of the Feast of Barracuda (FOB) organised by the National Association of Seadogs (NAS), (aka Pyrates Confraternity), Arabella chapter, he said that the situation has become more worrisome against the backdrop that people without meaningful sources of income live in affluence.
The programme was themed, "The Menace of Anti-Social Behalf Amongst the Youths: The Realities of the Red Alert."
Dr. Ekhereafo said that "Young people want to start from the zenith of a career without passing through the rudiments of socialisation required for such position.
"More worrisome is the monetisation of the political system and the use of youths as thugs and agents of distabilisation.
"The political culture and its attendant behaviour presents the youths as pun in the hands of political elites who roundly use them to serve their cause."
According to Dr. Ekhereafo, "Since the political system is very attractive, all manners of means are now employed to get into power."
He said that the introduction of Information and Communication Technology did not help the situation, with the creation of a functional and disfunctional society where Anti-Social behaviour thrives.
Anti-Social behaviour, he added creates a life of affluence that I'd unsubtainable.
With anti-social behaviour, he said that the society loses the ingredients for repositioning the society for the better.
To remedy the situation, he expressed the need to return to the family value system, while value reorientation must form part of the national and sub-national engagement with the youths.
Dr. Ekhereafo charged those in leadership positions to lead by example, while religious institutions must rethink prosperity gospel for modesty.
He also advocated a reward system for deligence, honesty and respect.
A Snr. member of the association, Professor Timi Akporhonor said that the family should be exenorated due to economic downturn.
He noted that the situation requires a multidimensional approach if it must be remedied.
Edo State Commissioner for Security, Omololu Ojehomon said it is disheartening the number of family that have divorced from societal values.