Lawan: Adamu Shuns APC Party's Govs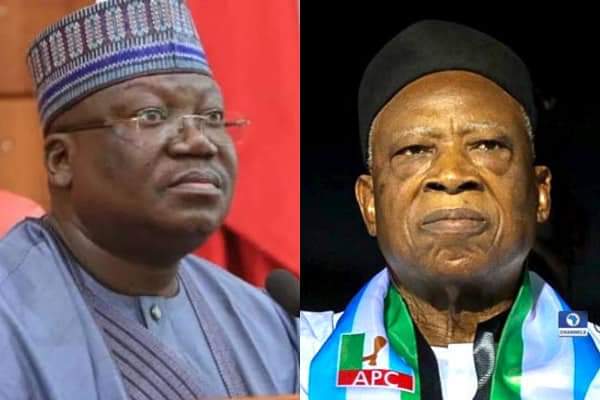 By Editor
The battle for the presidential ticket of the ruling All Progressives Congress APC took another twist on Monday night as the National Chairman of the party, Senator Abdullahi Adamu shunned the party's governors who were at the national secretariat to have a meeting with him.
google.com, pub-3120625432113532, DIRECT, f08c47fec0942fa0
The governors who had arrived at the "Buhari House" between 8:30pm and 8:45pm waited till 9:40pm before leaving the secretariat as the national chairman did not show up.
They however had a brief meeting with members of the National Working Committee NWC who were led by the Deputy National Chairman, North, Senator Abubakar Kyari.
Vanguard gathered that the governors however headed to Adamu's residence at the Presidential Villa.
Some of the governors who were present at the meeting were Kayode Fayemi (Ekiti), Babajide Sanwo-Olu (Lagos), Nasir el-Rufai (Kaduna), Simon Lalong (Plateau), Abubakar Bello (Niger) and Aminu Bello Masari (Katsina).
Others were Dave Umahi (Ebonyi), Abdullahi Sule (Nasarawa), Gboyega Oyetola (Osun), Abdulrahman Abdulrazaq (Kwara), Dapo Abiodun (Ogun) and others.