Don Tasks Govt On VAPP Act Implementation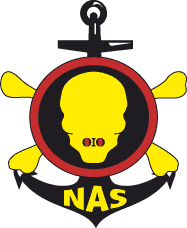 …As NAS Holds FOB
By Simeon OSAJIE
google.com, pub-3120625432113532, DIRECT, f08c47fec0942fa0
A lecturer in the Faculty of Law, Ambrose Alli University (AAU), Ekpoma, Edo State, Dr. Mrs. Olufunmilayo Fenny Olumese has advocated for more proactiveness on the part of the Nigerian State in addressing the challenge of Sexual and Gender Based Violence (GBV) in the country.
Dr. Mrs. Olumese made the call in her lecture at the annual Feast of Barracuda (FOB) organised in Ekpoma by the the Edo Central Senatorial District chapter of the National Association of Seadogs (NAS), also known as Pyrates Confraternity.
The lecture was themed: "The Quagmire of Sexual and Gender Based Violence (SGBV) in an Emerging Economy."
She tasked the Nigerian State on the implementation of the Violence Against Persons Prohibition (VAPP) Act 2015, which provides maximum protection, effective remedies for victims and sanctions for offenders, while advising government to collaborate with other stakeholders too implement its management plan of SGBV in the country.
"Sexual and Gender Based Violence is real, harmful; it is on the increase and disrupts harmonious living, hence, the quagmire on its cognizance and impacts beyond binary must not be ignored.
"The State must be more proactive in implementing its management plan in collaboration with other stakeholders through appropriate funding of the working committees, review of extant regulations where necessary, training and retraining of Social Welfare Protection Officers, the Police, NGO Care Givers etc for effective mitigation / possible prevention of this menace of (S&GBV) in the society.
"Above all, there is need to adjust our mindset and restraints on harmful actions/lewd utterances capable of causing harm/injuries to others sexuality, emotions, psychology, physical and economic state," she stated.
President of the Edo Central Senatorial District chapter of NAS, Comrade Jude Obasanmi Ph.D while welcoming the members and guests to the event, said that the association is not a cult, whether secret or open, but a body formed to confront all contradictions that negate the collective good in the nation.
He asserted the the association was bent on lifting the conversation about societal ills from mundane levels to higher one, where excellence would be the driving factor for the collective national actions based on the principle of "all before self."
He pointed out that the association for now has no student membership in Nigeria, but only made up of graduates who have completed NYSC or exempted on ground of age.
"What was started a long time ago is still being nurtured along the same values and principles -continuously advocating for good governance, campaigning for and on behalf of the underprivileged amongst us and generally fighting the ills of society," he stressed.
There was also a discussions segment, moderated by Mr. Victor Oscar Ikiriko, while Dr. Olufunmilayo Fenny Olumese, , Mrs. Emely Edobor, Barr. Paul Itua and Mr. Paqueens Aisagbonyi joined as discussants via zoom.