Developing Orhionmwon/Uhunmwonde Will Be My Major Priority, Says Billy Osawaru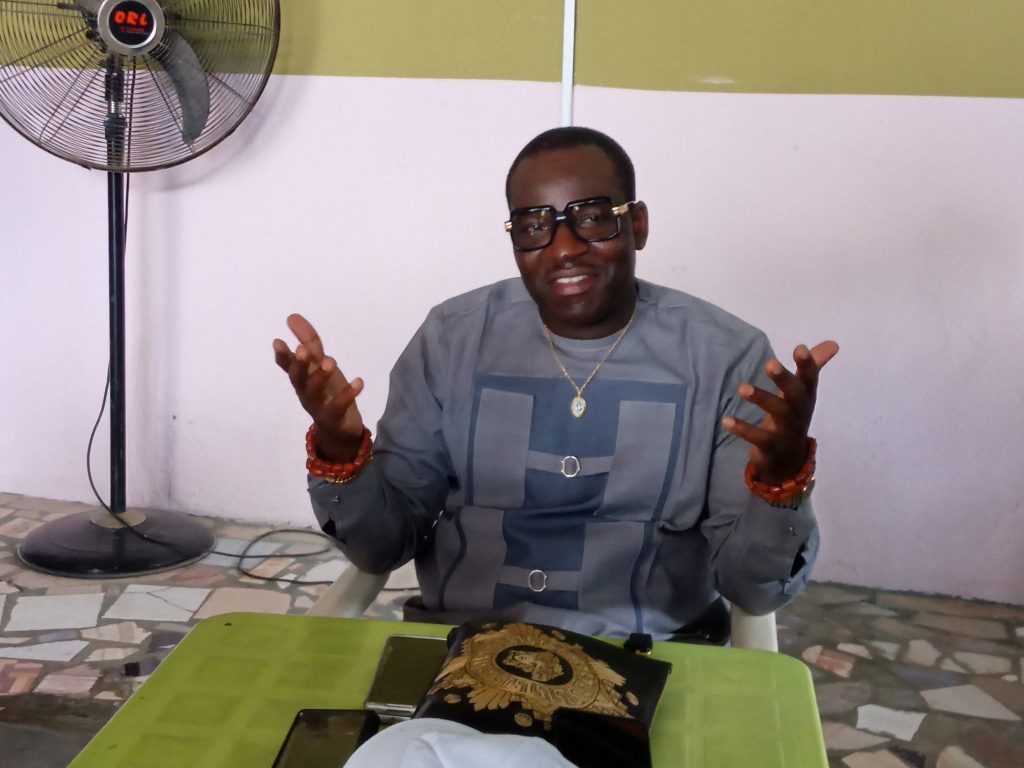 By Simeon OSAJIE
As the 2023 general election gathers momentum, candidate of All Progressives Congress (APC) for Orhionmwon/Uhunmwonde Federal Constituency, Chief Billy Osawaru, has advocated for rural transformation if he emerged victorious in the forthcoming general election to represent the good people of his constituency at the National Assembly.
google.com, pub-3120625432113532, DIRECT, f08c47fec0942fa0
Billy Osawaru stated this in Benin City in a chat with The9JaTEND on his plans for the good people of Orhionmwon/Uhunmwonde Federal Constituency.
He said, "My vision is to have my constituency as the biggest champions of socio-political, economic, infrastructural and technological development and policies in Nigeria.
"Over time, the issues that affected us as people have not fully been addressed. I promise to give every Orhionmwon/Uhunmwonde people a voice and strengthen the socio – economy of all communities in Local Government Areas through quality representation.
"It is my track record, my track record all these twelve year, I have being here, they step me down so many times, I never relent not coming back. I have always being back using my hard earn money to impact on people that are not even directly related to me by blood. So, I built that goodwill over the years, that is why whenever you mention my name, these people are ready to move.
"We must correct all those things and oversight function is one of those things I will really take serious. You have to learn how to build relationship. I am not going their with a gun or knife to start fighting with the executive. There are areas I need to build relationship. Yes, I know there are MDGs, there are agencies, there are ministries responsible for difference type of developmental projects. I need to go build relationship with those people, because I am the one that will do a lot of town hall meetings with my people, I need to know what they mean and solutions based.
'If I know the area my people need rural electrification, what do you think I need to do? I need to approach the ministry in charge, build relationship, let them see why they need to come to me, because that is the priority. The same thing with water, the same thing with roads, I know if I build relationship with those people, they will definitely come to your aid, and that is part of what they call the constituency project.
"My constituency project is not the one to buy more fancy cars, not to build more big houses. Constituency project to the best of my knowledge is for the people, and it must be for the people. Why? Because if I give them good roads, I will enjoy the good roads myself, if I give them clean water, I won't be scared to get good water in my own village. So, those are things we must change. Constituency projects mean constituency project. If I want to build houses, there area I need to go make money to build houses. So, all these are the things I would change.
"I lives in the developed society, and I am somebody that have volunteer, I know there are difference problems. For example, in USA I lives, they are here in Nigeria, they are in a lot of developing country, they are here for a reason, they are here to help developing countries with different types of aids; some are even grants that you don't have to pay back, but are we taking advantage of those programmes? A lot of our law makers don't even know those things exist, I know because I am coming from that society and I will make the best use of organisations like that. There are proposals we can write.
"For example, in US, we have what is call a Sister City Programme. What the programme is all about is, they want a city in the united states to abduct another city in a developing country. So, whatever they have that they think they can part with, they give to those sister cities, 1Lagos is a sister city to Atlanta. So, those are some of the programmes that I want to bring to Edo State, if possible encourage other states to do the same. Those programmes are right there.
"All you need to do is, write a proposal to them; you want Benin City to be a sister city to Atlanta, to Oklahoma, Saint Francisco, etc. So, if I am representing the good people of Orhionmwon/Uhunmwnde, don't you think I will want to make Orhionmwon even as a local government, Abudu is a city in Orhionmwon, I can make Abudu sister city to the city of Oklahoma, I can also make Ehor in Uhunmwonde a sister city to the city of New York. It is doable and I have done them in the past, only that I did them for people that were not even from Nigeria."
Going further he said, "One of my clients has become a Mayor in the city of Cote D'Ivoire, Tender City because he is from Cote D'Ivoire. I wrote a proposal for him and Oklahoma City abducted the city as a sister city, built hospital for them, gave them agricultural equipment, built a stadium for them, even equipped police car to their American standard and shipped to him. I wrote the proposal; I have videos on YouTube where he was thanking me for helping out.
"So, if I could do this for a friend, why do you think I can't do it for my people? Those are the kind of programme we would want to start bringing, is a like a pilot project. Other legislators will approach me and I am sure if we have chairmen of council, they would come to me to show them how some of those programmes can be done.
"I invited some past chairmen in Edo State to the United States to come sign up some of those projects; they never show up, because they didn't see it as money that will be coming into their personal pockets. You can't count on people to do what is right, but I can count on myself to do what is right, and that is why I am running for Federal House of Assembly to represent the good people of Orhionmwon/Uhunmwonde.
"So, I encourage everyone who have being in the mainstream of politics – the easiest way to win election is build goodwill. If you don't have enough time to build goodwill, don't give up, still be consistence and persistence. A time will come that people will really identify with you because of what you have done. So, the only thing I have in form is this I just told you, the track record.
"Let's come together and make Orhionmwon and Uhunmwonde great. We are not supposed to be going what we are going through right now. Uhunmwonde local government is strategic position. You cannot access the Eastern part of country without passing through Uhunmwonde, you cannot access the Northern part of the country without passing through Uhunmwonde.
"Orhionmwon is one of the largest producer of gas in the country. How come we are still the way we are today. Is a shame. Where is our corporate socio responsibility, are we exploring this enough. All these oil company we have, what are they doing for our society.
"I am the one that is carrying the touch now. I am calling on all Orhiomwonde and Uhunmwonde people to back me up, so that four years from now, we would be singing Halleluiah. We can do it, but I can do it by myself. I need every one of us for us to succeed," he said.