Only United Party Can Win Elections – Alimikhena Urges PDP Leaders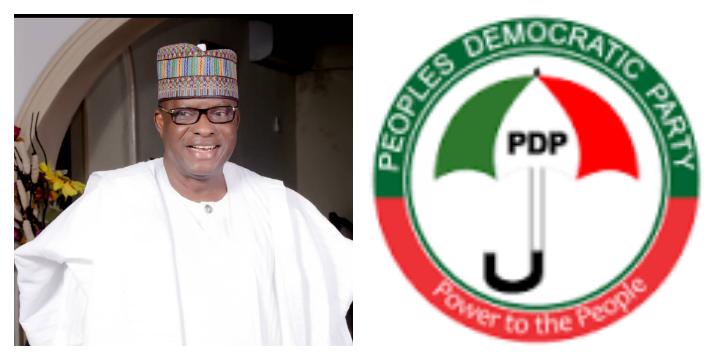 By Simeon OSAJIE
Senator Representing Edo North Senatorial District, Senator Francis Alimikhena has called on the leadership of the People's Democratic Party (PDP) in the State, to come together as one family in order to collectively join force in building a formidable party
google.com, pub-3120625432113532, DIRECT, f08c47fec0942fa0
He urged members of the Party in the State to find a common ground ahead of the forthcoming 2023 general election.
Senator Alimikhena who was speaking during an enlarged meeting with PDP Leaders and and Members of the PDP in Agenebode Etsako East Local Government at the weekend said "Once our unity is firm, our purpose is strong and our determination unshakable, members of the public will find it easier to key into our agenda and be dedicated to our creed.
"We must not allowed crisis to consume the party we are seeking to build. Let's come together to build the party and not to destroy it."
According to him, "It's only a United Political Party that can win an election. We need peace and unity to sweep all elections in Nigeria Starting from Edo State.
"I want you all to allow peace to reign. We all have the onerous task of making sure that we win Edo North for PDP and I am ready to lead the Party to victory in 2023. Let us have a change of mind so that we can have one election. It is only when we are United that the dividend of democracy can get across to all of us."
While assuring the people that PDP will flush out Nigeria ruling Party in the 2023 general election the Edo North Senator emphasize that the victory of the PDP in the forthcoming election will start from Edo North. "The opposition in the State are already afraid of PDP that's why they are fanning confusion and division among us because they know that when we are United we will defeat them. United, there is nothing we cannot achieve."
Earlier the Chairman of the People's Democratic Party in Etsako East Hon. Vincent Ekpemoriri described Senator Francis Alimikhena as a Unifying figure saying his presence in the Party has restore a sense of Unity. He promise that the peace and Unity that currently exist in Etsako East PDP will continue beyond 2023 general election.
Highlights of the meeting was the mass defection of key Leaders of the All Progressive Congress to the PDP lead by High Chief Sunday Momoh.