Made In Edo Products To Be Showcase At USA/Africa Business Expo, Says Braimoh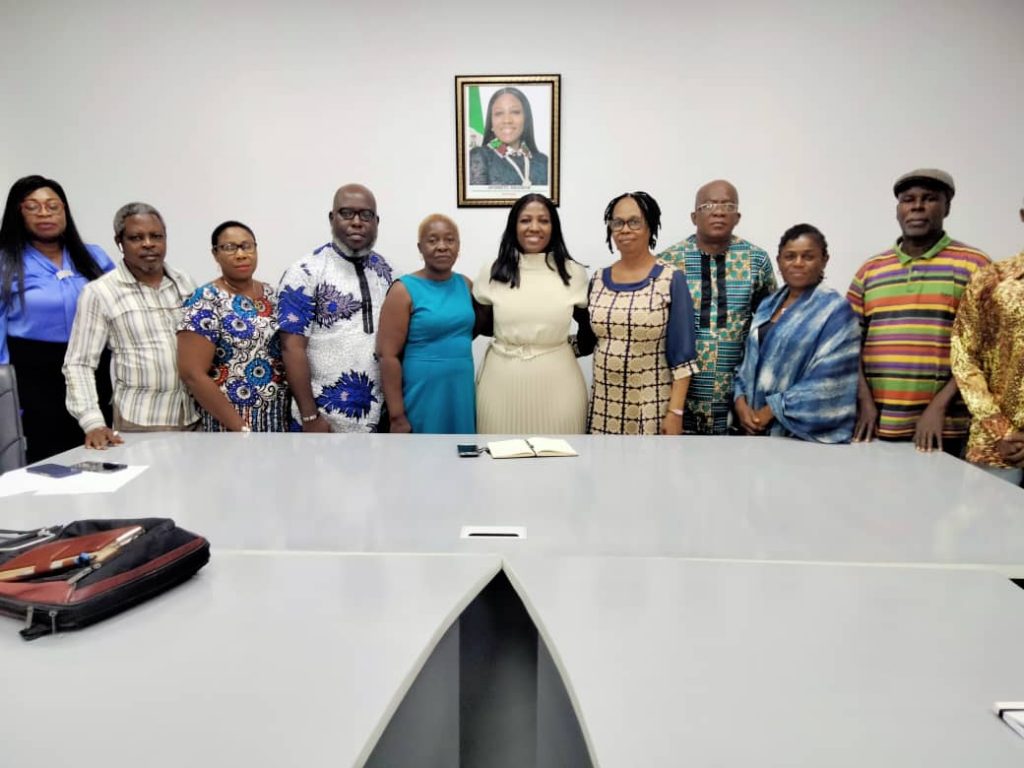 By The9JaTREND
Edo State Commissioner for Trade industry and Co-operatives, Hon. Afie Braimoh has given an indication that Made in Edo Products will be among those to be showcased at this year's USAfrica business Expo expected to take place later this year.
google.com, pub-3120625432113532, DIRECT, f08c47fec0942fa0
Hon. Braimoh disclosed this when she played host to executive members of the Edo State Export Council, who visited her in Benin City ahead of the USA /Africa Business Exposition 2022.
Amongst the Made in Edo Products to be showcased are Agricultural products, Fabrics, Art, and others.
The Hon. Commissioner told her guests that the forthcoming USA/Africa Business Expo is another unique opportunity for the State to showcase and expose the quality of "Made in Edo" goods and services to the international market, stressing that Edo State government is serious about the policy and would go the extra mile to help the local MSME's stand on their feet, in the shortest possible time.
The USA/Africa Business Expo will take place later in the year but from the look of things, Edo State Ministry of Trade, Industry and Cooperatives, which has been in the forefront of providing critical support to the local MSME's, under the watch of Hon. Afie Braimoh, has begun preparations to ensure the State is adequately represented at the Expo.
According to Hon. Braimoh, her ministry is currently engaged in a series of engagements to prepare and equip those likely to represent the State at the expo on product packaging, branding and other salient aspects for a successful outing during the Expo.
Mrs. Baker Okitikpi of the Nigerian Shippers Council, who led the delegation, had earlier in her remarks, applauded the Commissioner for the verve, energy, and poise she brought into the handling of her portfolio, insisting her success on the job is a source of pride to the women folk.
Going further, Mrs. Okitikpi added, "It is time for Edo State to start exporting and targeting the mainstream International market given the level of work so far done by the Commissioner and her Ministry in repositioning the local MSME's."
In another effort to provide market access to Made in Edo products, Commissioner Braimoh confirmed that there are talks on collaboration with Nigeria Export Promotion Council, (NEPC), to exhibit Made In Edo Products at the Florida International Trade Exhibition slated to take place in October this year.
"This will be the first major colllaboration to demonstrate their endless commitment to ensuring that non oil exports become a reality for many Made In Edo Products. We must change the narrative. We must be consistent. We must walk the talk. We must break that barrier".