BOWFT 2022: Edo Queens Beat Heartland Queens 4-0, Zoom Into Semi-Final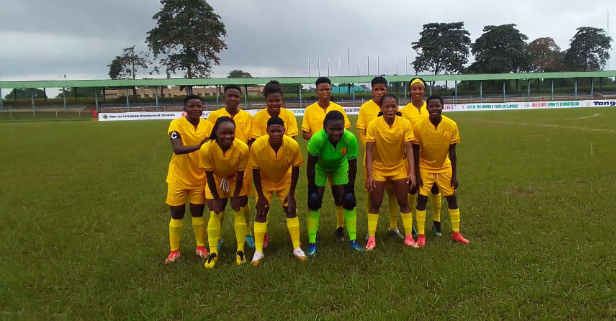 By The9jaTREND
Edo Queens FC has qualified for semi final after they thrashed Heartland FC of Owerri 4-0 in the quarter final match of the ongoing 2nd edition of Betsy Obaseki Women Football Tournament (BOWFT) at the University of Benin Sports Complex.
google.com, pub-3120625432113532, DIRECT, f08c47fec0942fa0
Edo Queens new sign in Eunice Godwin, netted in three goals in the first half of the match, while Heartland defender Kelechi Orgii scored an own goal against her side making it 4-0 in favour of the Mose Aduku led Edo Queens squad.
Speaking after the victory, manager of Edo Queens FC Moses Aduku expressed gratitude to God for the victory, adding that his girls are determined to change the narratives in Edo Queens.
"I am very happy for the victory, I give God Almighty the glory. We have played three matches and won all. this game has come and gone we are looking at the semi final game. So we believe God to continue to give us victory because we cannot do it by our power.
"We are in a competition and no team is a push over , we are not going to loose focus. This is a pre- season competition, all the premiership clubs are using it to prepare their teams for the coming NWFL new season. so we are happy that we are participating in this tournament."
Edo Queens, Delta Queens, Nasarawa Amazons and FC Robo are now in the semi final stage.