2023: Monday Osaigbovo's Kinsmen Deny Dumping PDP For APC In Edo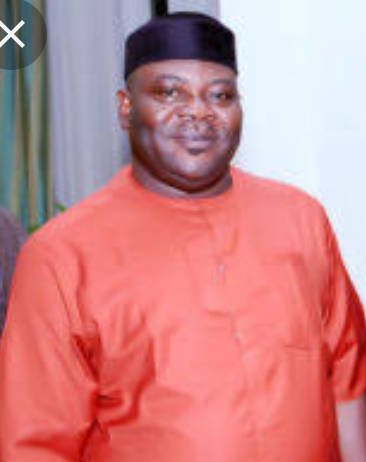 By The9JaTREND
Governor Godwin Obaseki's Commissioner for Local Government and Chieftaincy Affairs, Mr. Monday Osaigbovo, on Wednesday, 21th September, 2022,denied any plans by him or his kinsmen to dump the Peoples Democratic Party (PDP) in Edo state.
google.com, pub-3120625432113532, DIRECT, f08c47fec0942fa0
He berated the sponsors of the online story purportedly claiming that his kinsmen have dumped the Peoples Democratic Party (PDP) for the All Progressives Congress (APC) in the state.
The Commissioner's Aide, Mr. Eugene Eke in a statement made available to newsmen in Benin city, said Mr. Monday Osaigbovo is loyal to Governor Godwin Obaseki and remains a bonafide and staunch member of the PDP in Edo state.
Eke added that the report in its entirety is false and an attempt to drag the hard earned reputation of the PDP chieftain and commissioner to disrepute.
He called for calm noting that the PDP in Ovia North-East pledge their  unflinching support and loyalty to Governor Godwin Obaseki and will continue to ensure victory for the party across the Ovia South West and Ovia North-East Local Government Council Areas.
Eke said , "I, the immediate past Councillor for Uhiere Ward in Ovia North East Local Government Area of Edo State on behalf of my self and other well meaning teeming supporters of our amiable Leader Hon. M. E. O. Osaigbovo JP, hereby add our voice in refuting the information making round especially on Social Media that our highly regarded leader or any of his kinsmen and followers have defected from the PDP to join the APC or any other political party.
"The information is not only baselessly but also laughable. Those peddling such information are persons who are politically irrelevant in the politics of Uhiere ward in particular and Ovia North East in general and are only seeking for an avenue to make their voice heared albeit falsely in the political equation of Uhiere Ward having realized that the people of the ward have resolved to vote overwhelmingly for the PDP and all its candidates in the forthcoming 2023 general elections."
He however vowed to resist the ploy of the opposition APC to hoodwink the electorate to spread falsehood particularly in the coming general election .