Police Invite 24 For Clarifications Over Sale Of Edo Govt's Land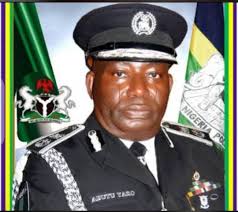 By The9JaTREND
The Edo police command has invited 24 persons over their alleged involvement in the sale of state government's owned land to some members of the public.
google.com, pub-3120625432113532, DIRECT, f08c47fec0942fa0
Speaking on behalf of the state command, ASP Jennifer Iwegbu in a statement stated that the suspects were invited following "petitions from members of the public" who bought lands that were recently reclaimed by the State Government.
She said, "The Edo State Police Command is inundated with petitions from members of the public following the repossession exercise at the New Town Development along Irhirhi-Obazagbon-Ogheghe Road, the Command has received complaints and petitions with the names of certain individuals reoccurring as Persons of Interest who allegedly sold land in the area to unsuspecting members of the public."
She advised the listed individuals "to present themselves and report to the Edo State Commissioner of Police, at the State Headquarters, to provide clarifications on their involvement or otherwise in the sale of land in the area on or before Friday, 14 October 2022.
"As the investigation progresses, more persons of Interest will be invited to report to the Commissioner of Police in his office, to come and make clarifications on their roles," the statement added.
Meanwhile, the State Commissioner of Police, CP Abutu Yaro, has appealed to the members of the communities involved to remain calm and law-abiding, noting that the State Government is willing to resolve the issues amicably.