JTB Approves Single Interstate Road Tax Sticker, Single Haulage Fee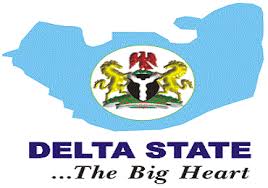 …As DTSG set to implement Interstate Haulage Tax
By Simeon OSAJIE
google.com, pub-3120625432113532, DIRECT, f08c47fec0942fa0
The Joint Tax Board, JTB, the umbrella body of tax authorities of the 36 states and the Federal Capital Territory, Abuja, has approved the implementation of the Single Interstate Road Tax Sticker (SIRTS) and the Single Haulage Fee (SHF) initiative.
The new tax regime will be done with the collaboration of States Internal Revenue Service (SIRS) and critical stakeholders at the local government and haulage transport association levels across the country.
This development is contained in an address presented by the Executive Director, Delta State Internal Revenue Service Mr. Kelly Oghenekevwe when he played host to certified vendors selected for the implementation of the Scheme at the Revenue House, Warri.
The Executive Director revealed that the intervention of the JTB came on the heels of several petitions written by owners of commercial haulage vehicles plying federal roads across states of the federation concerning the activities of "revenue agents" who constantly harrassed and extorted them on a daily basis under the guise of collecting haulage fees.
According to Mr. Oghenekevwe, though the collection of haulage and sticker fees was hitherto done by the Association of Local Governments of Nigeria, ALGON, and the states ministries of transport through consultancies, the unruly nature of the exercise "often resulted in conflicts of interest, hindrance of free movement of vehicles and goods, revenue loss to government and other attendant vices.
He stated that the JTB intervention materialised after due consultations with local government councils and related road transport associations, to forge mutually beneficial collaborative framework for a seamless and technology-driven scheme. This, he noted, would further boost the concept of Ease of Doing Business as championed by the World Bank, and implemented by the office of the Vice President.
One key objective of Ease of Doing Business is the free movement of vehicles and goods across states of the federation.
A member of the JTB technical committee and head of the Processing and Audit Unit in the Delta State Internal Revenue Service, Dr. Vincent Ikediashi, revealed that as part of the implementation process, the JTB recently organized a training programme for selected vendors in September, noting that the process of issuance of tickets would henceforth be automated, using bar codes and Point Of Sale machines, thus eliminating physical sales of tickets.
He warned touts and others who would want to obstruct the process that security agents had been commissioned to apprehend and prosecute them.