Atiku, An Ethnic Bigot Who Is Not Worthy Candidacy, Let Alone Nigeria's President – Oshiomhole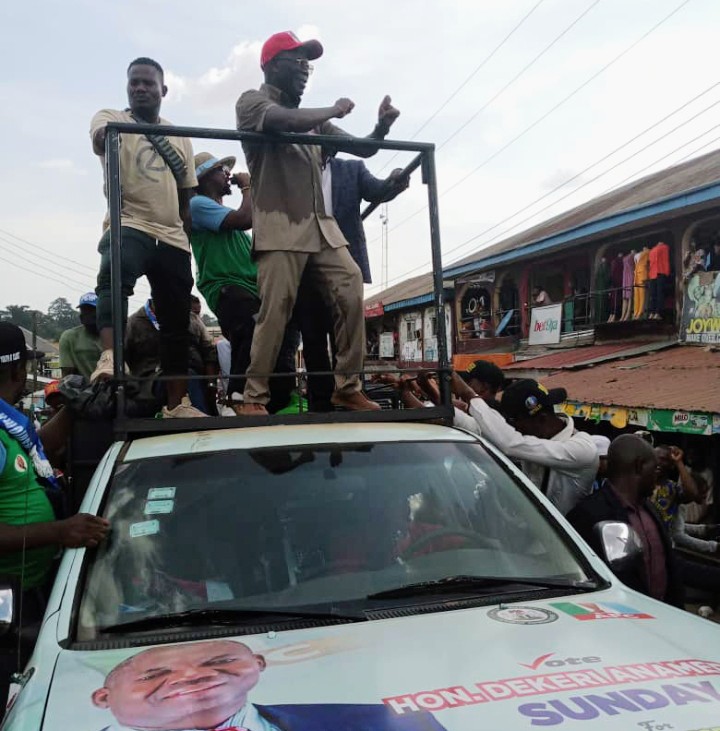 By Simeon OSAJIE
Former governor of Edo State, former National Chairman of the All Progressives Congress, (APC), and the Edo North Senatorial candidate of the All Progressives Congress, (APC), Comrade Adams Aliu Oshiomhole, has described the presidential candidate of the Peoples Democratic Party (PDP) in the 2023 general election, Alhaji Atiku Abubakar as an ethnic bigot who is not worthy to be a candidate, let alone been elected president of Nigeria.
google.com, pub-3120625432113532, DIRECT, f08c47fec0942fa0
Oshiomhole made the assertion during the flag off campaign bid to representing the good people of Edo North Senatorial District at the National Assembly.
While making reference to the Atiku's statement in Kaduna where he told Northern people not to vote for Igbo or Yoruba person, Comrade Oshiomhole said such statement is unbecoming, unpresidential of anyone who ever conceive the idea of leading Nigeria.
He enjoined electorates in Edo North to vote massively for Asiwaju Bola Tinubu for president, Comrade Oshiomhole for Senate and all other of the APC across the country.
Oshiomhole was presented the party flag by the State Chairman of the party, Col. David Imuse (Rtd) at the event which took place in Auchi, headquarters of Etsako West local government area of Edo State.
Performing the presentation, Imuse who also presented flags to other APC candidates from Edo North, which include the Three House of Representatives members, namely; Hon. Sunday Denkeri, Prof. Julius Ihonvere and Peter Akpatason from Etsako, Owan and Akoko-Edo Federal Constituency respectively.
Others are eight House of Assembly candidates across Edo-North.


The state chairman of the party, Col. David Imuse called on the Edo North electorates to vote for all APC candidates from presidency to the state house of assembly.
In his remarks, Comrade Adams Oshiomhole assured the good people of Edo North Senatorial District of adequate representation.
According to him, "the National Assembly would afford him a better platform to crusade for better people focused policies in the interest of Nigerians most especially his Edo North Senatorial district.