FG Blames Marketers On Increase Of Petrol Price, As Cost Of Petrol Hits 300 Per Litre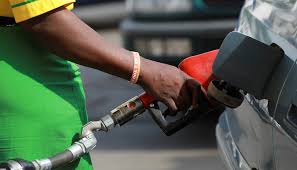 ….Announces end of scarcity
By Simeon OSAJIE
google.com, pub-3120625432113532, DIRECT, f08c47fec0942fa0
The Federal Government of Nigeria has condemned the rising price of premium motor spirit, (PMS) also known as petrol, saying present scarcity and high prices of the product is artificial caused by marketers.
The Delta State Coordinator of the Nigerian Mid-stream and Downstream Petroleum Regulatory Authority, Mr Victor Ohwodiasa, made this known in Warri, Delta State while monitoring sales of petrol in the city.
Ohwodiasa stated that the federal government did not announce any price increase and blamed marketers and dealers of the product for the shortage and high prices of the product, describing it as wicked and capable of worsening the difficult times people were going through.
"With any sneeze of inadequate supply of the product, marketers and dealers are quick to cash into the situation and increase the price of their products," he said.
He stated that 11 petrol stations had been sanctioned by the regulatory authority whose officials, he said, visited 99 petrol stations in an effort to restore normalcy.
He further revealed that six vessels bearing 82 million liters of petrol had started discharging the product and assured members of the public that enough products would be available by the weekend.
Hope in the horizon of sufficient supply of Premium Motor Spirit, (PMS) in the next few days.
Meanwhile the pump price of petrol across the country has risen between N260 – N300 per liter as at Friday, 18th November, 2022.

Consumers of the fuel products have hoped that the price will come down before the end of the month as there is currently no external factor, bad enough to keep jacking up the fuel price.