Madam Rose Alenkhe Lived Fulfilled Life, Says Oba Ewuare II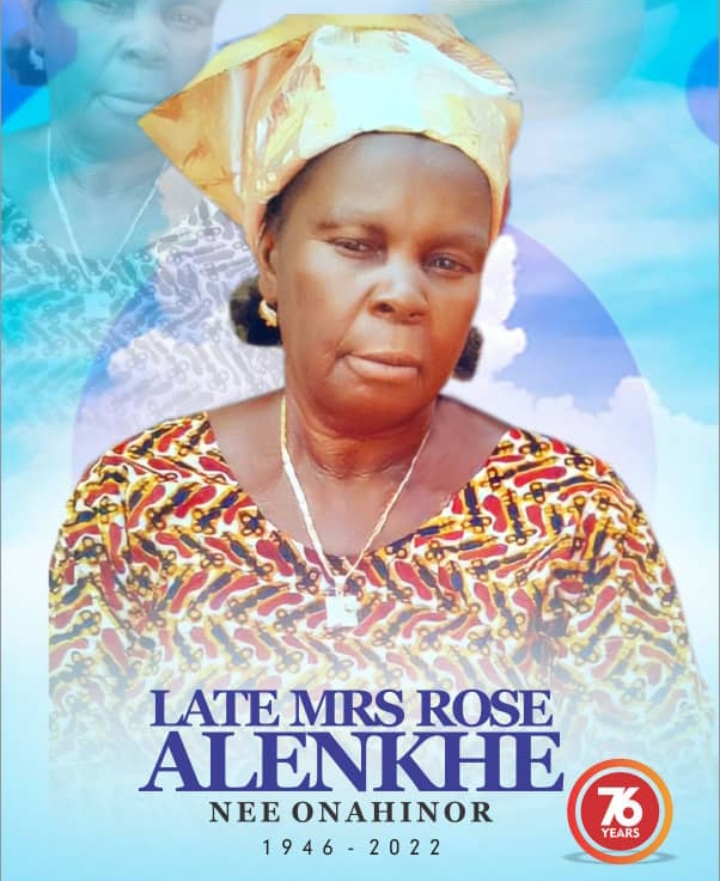 By Simeon OSAJIE
His Royal Majesty, Omo N'Oba N'Edo, Uku Akpolokpolo, Ewuare II, the Oba of Benin has said that Madam Rose Akuogbe Alenkhe, the mother of Comrade Festus Alenkhe, Chairman Edo State Council of the Nigeria Union of Journalists, lived a fulfilled life.
google.com, pub-3120625432113532, DIRECT, f08c47fec0942fa0
In a condolence message signed on behalf of the Oba or Benin, Chief S. 0. Obamwonyi, the Esere of Benin Kingdom said that Mrs Rose Alenkhe's loyalty and that of the entire Alenkhe family to the Palace have not been in doubt".
"This is to convey the Oba of Benin Palace condolence over the passing away of your dear mother, Mrs Rose Alenkhe, at the age of 76 years and to add that Mrs Rose Alenkhe lived a successful and fulfilled life.
"The Omo N'Oba prays God and the ancestors to give all those she left behind the fortitude to bear the sad loss, and grant her soul eternal rest", the message concluded.