Edo NULGE Celebrates 2022 Week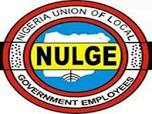 ….Zeros On The Roles In Sustaining Autonomous LG Administration In Nigeria
By Simeon OSAJIE
google.com, pub-3120625432113532, DIRECT, f08c47fec0942fa0
All is now set for the celebration of 2022 edition of the "Nigeria Union of Local Government Employees (NULGE WEEK)" by the Edo State chapter as the Union has lined up week-long activities commencing on Monday, 28th November, 2022.
In a press statement issued and signed by Comrade Lazarus Adorolor and Olumuyiwa Cole, Esq, President and Secretary respectively and made available to newsmen said, "all-encompassing programs have been designed for the 2022 NULGE WEEK which will commence on Monday, 28th with Sanitation and Cleaning of Local Government Secretariats and public places across the state aimed at creating and sustaining enabling working environment for our members and other Local Government officials.
"The next day, Tuesday, 29th so designated as VETERAN DAY will allow us to celebrate all our Past and Present Leaders who have served and are still serving the Union in various capacities. These leaders have given our struggle the best of their lives and as such demands been celebrated."
Going further, the statement added that a Lecture with the topic, "Sustaining An Autonomous Local Government As A Catalyst For National Development: The Role of NULGE" to be delivered by the Commissioner, Federal Character Commission, Abuja, Prof. Osarunmwese Imuetinyan, is scheduled for Wednesday 30th at Imaguaero Grammer School, Benin City by 10.00am.
"On the 1st of December, 2023, the Finals of the Football Competitions among the various local government councils will hold at the School of Health Technology, Benin City.
"Friday 2nd December of the week long activities will be "Local Government Day". The event which will feature, among other things, Cultural Parade, Raffle Draw, Presentation of Prizes and Awards, Book Launch at the Indoor Sports Hall, Samuel Ogbemudia Stadium will be chaired by a former Governor of Edo smState, Chief John Odigie-Oyegun, while Edo State Governor, Mr. Godwin Obaseki will be the Special Guest of Honor.
"Gala Nite and Dinner will round off the weeklong event. The Gala Nite which will avail NULGE the opportunity to give award of recognition to people and institutions for their various contributions to the society will be chaired by the National Chairman, NULGE, Comrade Akeem Olatunji Ambali, while Edo State Deputy Governor, Rt. Hon. Philip Shaibu will be the Special Guest of Honor. The event will hold at SIO Event Centre, Benin City.