2023: Thugs Overrun LP Office In Edo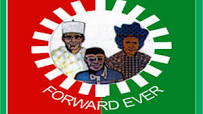 …As State Party Chairman fingers opposition parties responsible for invasion
By Simeon OSAJIE
google.com, pub-3120625432113532, DIRECT, f08c47fec0942fa0
The Edo State chairman of Labour Party, Comrade Kelly Ogbaloi has said that the party can no longer guarantee the level it can tolerate the electioneering rascality of opposition parties in Edo State.
Ogbaloi made this statements in Benin City, the Edo State capital while briefing the press on the alleged destruction and forcefully taking over of the Party Ward Office by perceived members of the opposition parties in Ward 7 of Ugbekun in Ikpoba Okha local government area of the state.
"It has come to our notice that our Ward 7 Office at Ugbekun in Ikpoba Okha local government area has been overrun by some persons believed to be thugs hired by opposition parties.
"The thugs have destroyed the office and driven out our members and staff out of the office and taken possession of the building. They have removed the flags of Lavour Party and taken occupation of the place.
"We are therefore using this medium to speak to the law enforcement agents, that Labour Party is currently taunted but as law abiding citizens of this country, we have tried tenuously to ensure that we do not do anything against the law, but we want to put it on record that the unwarranted and needless provocations is becoming more and more intense and therefore we urge the agencies of government as a matter of urgency to look into the matter .
"We also urged the executive governor of Edo State, Mr. Godwin Obaseki should see it as a duty to protect Labour Party members as law abiding citizens of the state within the sovereignty he governs".
"This is one case too many and we are therefore asking Mr. Godwin Obaseki to with immediate alacrity, deploy the required resources to arrest this ugly trend and give us the confidence to operate in Edo State without molestation anymore.
"Notwithstanding our resolve to continue to abide by the law, we are bold to say that if these provocations continue unmitigated, Labour Party cannot guarantee the extent to which it can continue allow this abrasive nature of some persons who think they are above the law within the society of Edo State".
Comrade Agbaloi further added: "We are saying this now for the whole world to hear and understand that an established ward office could be overrun daylight with members of the party driven away as if they are not citizens of this country".
"Whosoever is involved in this, we are asking the government, the law enforcement agencies to immediately arrest and prosecute these persons without delay.
"We conclude by saying that a word is enough for the wise. Any further attempt to repeat this ugly incident to Labour Party would be met with stiff resistance".
The State Labour Party chairman pointed accusing fingers at the opposition Parties whom he described as organisations determined to truncate the Labour Party from repairing the ruins of the country orchestrated by APC and the PDP.
"I do not want to run into suspicion but this cannot be unconnected with the opposition parties who are head bent on truncating Labour Party's resolve to deliver the citizens of this country from the deep poverty, sicknesses and diseases inflicted by the misrule of the PDP and now the APC government. We have resolved to ensure that never again the people of this country go through the severe and traumatizing pains of economy, social alienation we have all gone through over the years. If I have anyone to suspect it should be members of the APC and that of the PDP."