On Comrade Eragbe Anslem's Injury: Who Can Heal Him Now?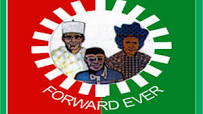 BY Dr. Francis I. Igberaese
The Labour Party, as we know it, is one party based on integrity, so much so that it does not condole any form of indiscipline and corruption simply because it is electioneering period. This is one reason why Nigerians cannot but continue to fall in love with the party.
Some of the party's national officers who accidentally fall into the vanguard of a new Nigeria had thought that they could hide under the period and do whatever they like in the Nigerian style. It backfires on them because no matter how thick darkness may be, it can never overshadow light; not even now that technology has overthrown analogue.
However, they were unfortunate to have worked with a vision bearer, and oriental National Chairman of the party, Barr. Julius Abure and the party's God's specially ordained presidential candidate for Nigerians, Mr. Peter Obi. This has been their most difficult puzzle to solve in their bids to get rich quickly.
Comrade Eragbe Anslem, the former National Youth Leader of the party wanted it in the Nigeria way where a horse would fly higher than an eagle but LP says NO. This is now his injury and a very deep one for that matter. He has gone round national television stations, looking for a healer by trying to explain the unexplainable. If he were not a baby, he would have known that right from the throat of the lair, the truth is established by the wise. Today, Nigerians no longer fall to cheap blackmails, they have made up their minds to retake their dear country.
His recent onslaught on the National Chairman, Barr. Julius Abure is part of his search for an artificial healer to his self inflicted injuries. It ordinarily deserves no response because the average Nigerian's eye is on the ball. There is no time for his frivolities. There is no room for cheap blackmailers. Nevertheles, as we remove the lices from his eyes, we shall allow him to see them one by one, so that he and his conspirators/co-workers may know that they can never be obstacles to the Nigeria of our dream. We shall serve him his menus, even at the heat of the election. The Labour Party National Chairman and the presidential candidate fear no cheap blackmailers
We guarantee the NWC of Labour Party led by Barr. Julius Abure and the presidential candidate, Mr Peter Obi , that as they have started the cleansing of Nigeria from within by not condoling over ambitious youths, they will continue to earn our collective trust. We fully understand that the other parties in the oligopolistic game can send in their agents as spies and spoilers for this New Nigeria project.
May the Labour Party stay focus. May Mr. Peter Obi win the 2023 presidential election to provide for all of us the enthusiasms to do our best for our country. May Nigeria be great again. So help us God.