2023: Your PVC Is The Weapon To Change Nigeria's Bad Leaders – Shaibu Tells Nigerians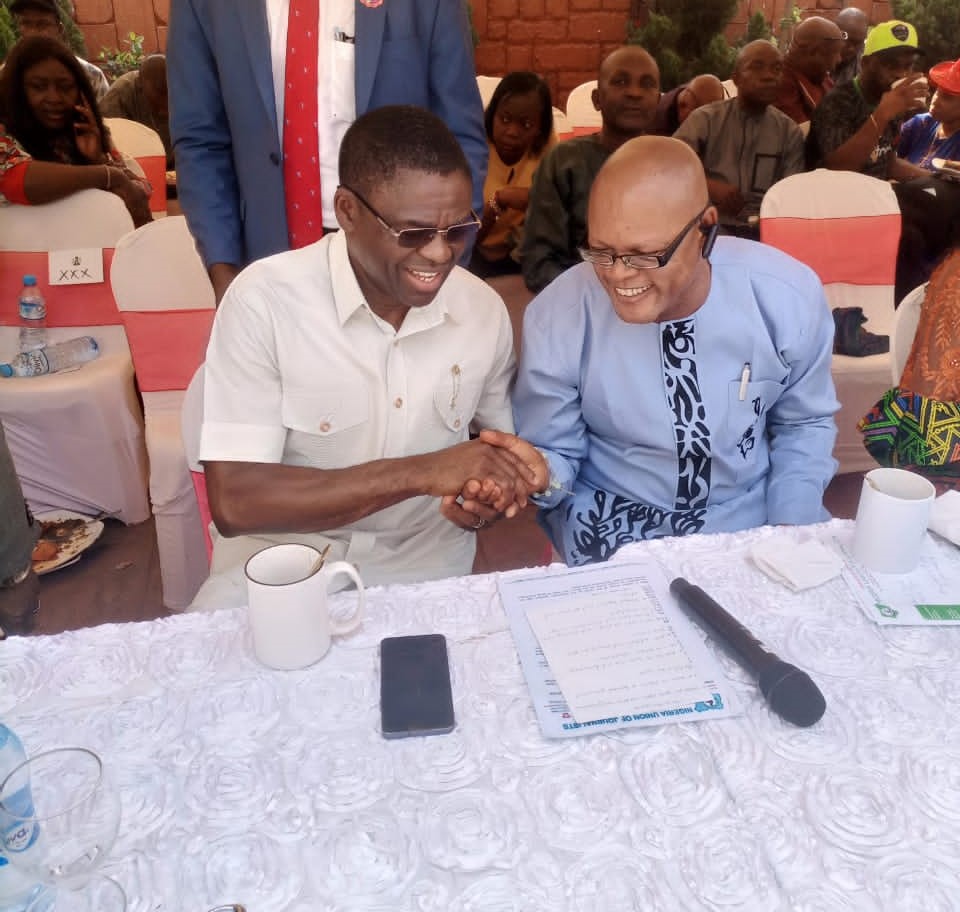 …As Three Journalists Emerged Best Investigative Journalists In The State
By Simeon OSAJIE
google.com, pub-3120625432113532, DIRECT, f08c47fec0942fa0
The Edo State Deputy Governor, Comrade Philip Shaibu has admonished Nigerians that the only weapon to bring in good leadership to run the affairs of the country is the use of their Permanent Voters Card (PVC) in the forthcoming 2023 general election.
Shaibu gave the charge in his residence in Benin City, Edo State capital during his annual hosting of practicing journalists in the state.
According to Comrade Shaibu, "In the coming election, use your PVCs to elect persons or leaders that will fix Nigeria. Anytime, you are praying, pray that your PVCs will elect good people that will fix Nigeria.
"You know I am a member of Sacred Heart of Jesus. I have an altar here, my own PVC, when I am praying, I just put it there and said as I am going to vote next year, the result of this election is that Nigeria must be fixed by the person I am voting for".
Going further, the Edo State Deputy Governor added: "If all of us collectively have that faith and prophecise unto our PVC and vote, Nigeria will be better for it next time".
"The other election, we say I just like that person, let me go and vote for him or somebody influenced me let me go and vote but this time even though you are influenced, pray on that PVC that person they ask me to go and vote for will change Nigeria and all of us will be better.
According to him, such prayer is very important because we can't afford to have another four years of what we are having now, because the country will not stay together if we don't change the tide now.
"To change the tide, both the federal and state must be able to work in synergy to the extent that things will work to the generality of Nigerians. It is no longer issue of this one is closer to me than the other one but about our country now," he said.
On his part, Edo State Chairman of the Nigeria Union of Journalists (NUJ),
Comrade Festus Alenkhe commended the state deputy governor for keeping to his promise of hosting practicing journalists on a yearly basis.
Meanwhile, to keep to his last year's promised, the Deputy Governor of Edo State, Comrade Philip Shaibu has fulfilled his promised of given out the sum of N250,000, N150,000 and N100,000 to the first, second and third to the best Investigative Journalists respectively in the state.
Recall during 2021 annual hosting of journalists in Edo State, the Deputy Governor of Edo State, Comrade Philip Shaibu made a promised to given out the sum of N500,000 to journalists who will emerged in 2022 hosting as the three best investigative journalists in Edo State,.
The winners are Benedict Ukate of EBS Chapel, Mike Osarogiagbon of The Nigerian Observer Chapel and Mercy Onyeweli of the Federated Chapel.