Edo LG Funds: Gov. Godwin Obaseki Lied, Says Imuse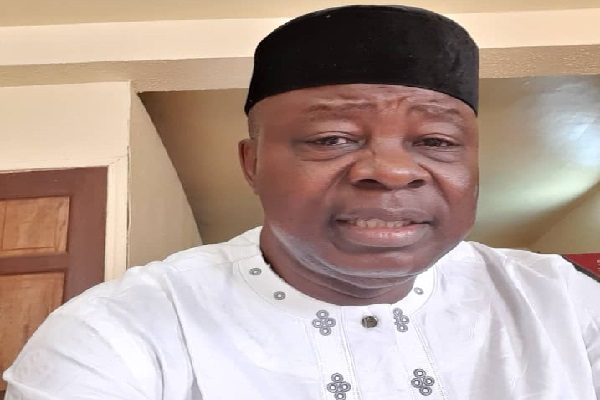 By Simeon OSAJIE
The Edo State Chairman of the All Progressives Congress (APC), Col David Imuse (Rtd) has said that the state Governor, Mr. Godwin Obaseki is lying by awarding himself a clean bill of financial health as one prudent state executive that distances self from local government funds.
google.com, pub-3120625432113532, DIRECT, f08c47fec0942fa0
Col Imuse who described the governor's statement as a tissue of lies also labeled his appointments of sole administrators for the local governments as illegal and as such appealed to the Federal government to immediately withhold all local government funds until elected councils are put in place in Edo state.
In a statement issued and signed by Victor Ofure Osehobo, the Assistant State Publicity Secretary of the party, on behalf of the Edo APC chairman said Governor Obaseki's failure to conduct local government council polls for the third year running amounts to a constitutional breach that should attract appropriate sanctions.

"We strongly condemn the perpetual refusal of the government to conduct local government council elections. It is very evident that the factional PDP government in Edo State is terribly afraid of conducting local government council elections because the embarrassing defeat that will befall it shall be monumental," he said.
The APC chairman observed that the unconstitutionality and illegality of the appointment and inauguration of Sole Administrators who the governor called liaison officers as against democratically elected councils had been settled in section 1(2) of the Constitution of the Federal Republic of Nigeria, 1999.
On the local government funds, Col. Imuse said: "Looking into their activities, it is apparent that the governor lied and made fallacious claims that they incurred a humongous debt of N60billion. This is because throughout their tenure he was their chief accountant to the extent he awarded their contracts and paid their salaries including withholding the 10 per cent of the state's internally generated revenue due them.
"The local government is supposed to be independent and self-sufficient but in Edo state, Mr. Obaseki has taken over their responsibility by collecting their revenue; this must stop forthwith as it has become intolerable.
"I then faulted the many audit reports on the activities of the local governments sponsored by Mr. Obaseki and I argued that they are all attempts by the governor to cover his glaring dirty tracks in mismanagement of Local government funds in the State."