Edo Records 10 New Cases Of Lassa Fever, As Deaths Reach 8, Confirmed Cases 81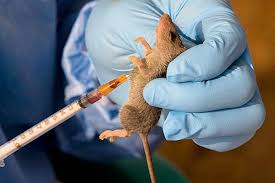 By Simeon OSAJIE
Edo State has recorded ten more cases of Lassa fever, raising the total number of confirmed persons in the state to 81, with eight deaths.
google.com, pub-3120625432113532, DIRECT, f08c47fec0942fa0
Briefing newsmen in Benin City at the weekend, the Edo State Commissioner for Health, Prof. Obehi Akoria, said the ten new cases were confirmed in five local councils in the state, Etsako West, Esan North East, Esan West, Akoko Edo and Etsako Central.
Reassuring the government's commitment to containing the pandemic and ensuring the health and well-being of residents, Prof. Obehi urged residents to complement the government's efforts by complying with preventive protocols against the spread of the disease.
According to her, "We have continued to witness a steady rise in the number of confirmed cases and deaths from Lassa fever with ten new cases confirmed in five local councils in the state. We now have a total of 81 confirmed cases with eight deaths from the disease."
She said the 81 confirmed cases are spread across 11 local government areas in the state, including Etsako West, 33; Esan West, 19; Esan North East, 16, Esan Central, 2 and Esan South East with 2 confirmed cases.
Others are Etsako East, 2; Owan East, 2; Akoko Edo, 2 Ovia North East, 1; Oredo, 1, and Etsako Central LGA with one confirmed case.
Decrying the rising number of fatalities from the virus, the Commissioner said the state now has a case fatality rate of 10 percent, adding that the eight deaths were recorded in four local councils in the state including Etsako West, 4; Esan North East, 2; Etsako East, 1 and Oredo with one death.
Prof. Akoria noted that most of the deaths recorded in the state were persons who were unwell and failed to report to a proper hospital for care until they developed complications, urging residents to "take responsibility to work with the ministry of health, observe preventive measures and report early symptoms suspected to be malaria or any other illnesses that present like malaria."