BSM Congratulates Solomon Arase Over Appointment As Chairman Police Service Commission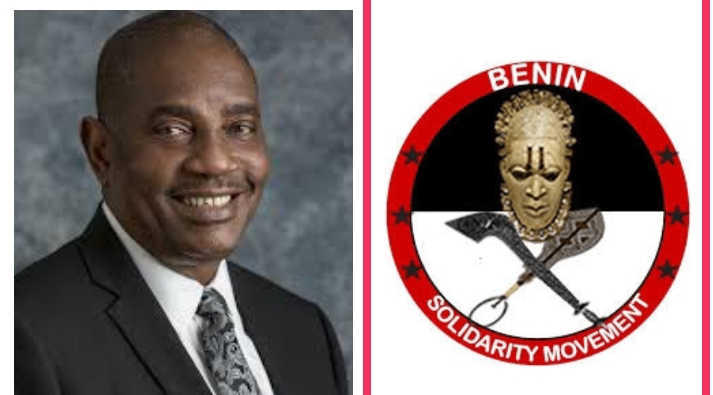 By Simeon OSAJIE
The Benin Solidarity Movement, (BSM), worldwide, a social cultural, political pressure group has congratulates former Inspector General Of Police, (IGP), Solomon Arase on his appointment as the Chairman, Police Service Commission (PSC).
google.com, pub-3120625432113532, DIRECT, f08c47fec0942fa0
In a press statement issued and signed by its President, Comrade Curtis Eghosa Ugbo and made available to newsmen, opined that Solomon Arase's appointment did not come to them as a surprise because, he have proved his quality during his service as the Inspector General of Police.
Recall, the President Of Senate, Ahmad Lawan, in a letter at plenary on Tuesday, 24th January, 2023 presented a letter written by President Mohammandu Buhari request on Sections 153 (1) and 154 (1) of the Constitution as amended to clear Solomon Arase as the Chairman Of Police Service Commission (PSC).
President Buhari has appointed Solomon Arase, a former Inspector-General of Police (IGP), as the Chairman of the Police Service Commission (PSC).
According to Comrade Ugbo, "Solomon Arase appointment will provide the necessary service needed to sanitize the Police Service Commission."
"On behalf of Benin Solidarity Movement, (BSM) World, I want to appreciate President Muhammandu Buhari for choosing the right person to preside over the Police Service ommission, assuring him that Solomon Arase will not disappoint him as he has been known to always perform."
He wishes Solomon Arase a successful service to the Nation as he has always done.

Arase was appointed IGP in 2015 by former President Goodluck Jonathan who sacked Suleiman Abba over alleged disloyalty.
Before his appointment as IGP, Arase was head of the topmost intelligence gathering unit of the Nigerian Police Force, the Criminal Intelligence and Investigation Bureau.
Born on June 21, 1956 in Owan West Local Government Area of Edo State, Arase attended Ahmadu Bello University for his undergraduate studies and graduated with Political Science Degree in 1980.
He was recruited into the Nigerian Police Force a year after on December 1, 1981. He also obtained another Bachelor's Degree in Law from University of Benin as well as Masters from University of Lagos.
While in Police force, Arase served in various capacities including being Commissioner of Police in Akwa Ibom State as well as serving intelligence gathering unit as Assistant Inspector General. He is a Fellow of the Nigerian Defence Academy and had served in Namibia during the United Nations peacekeeping operation.