INTERPOL Commences Internal, External Investigations Into Cyber Bulling By Canada Based Nigeria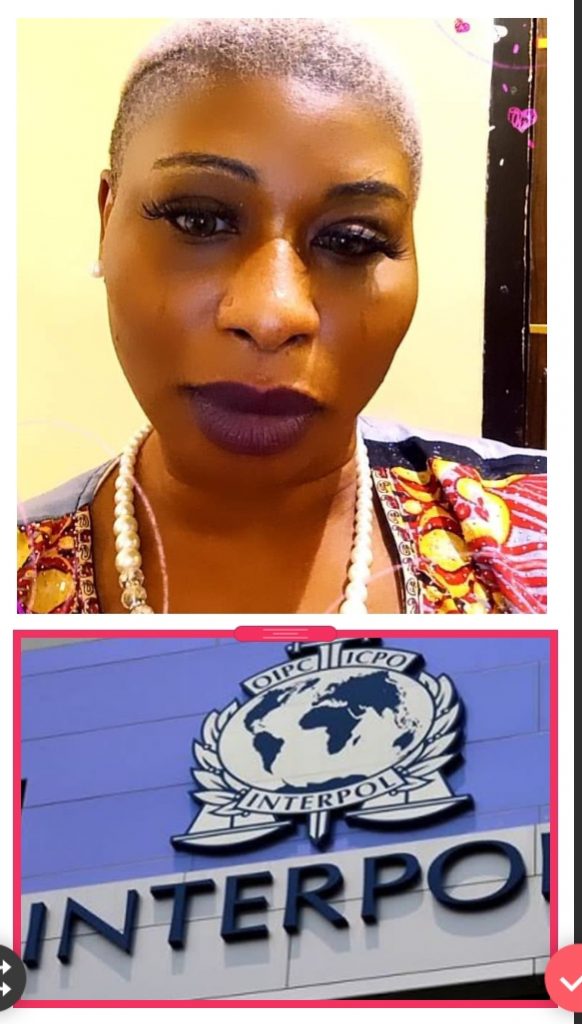 By Simeon OSAJIE
The International Police ( INTERPOL) in Alagbon, Lagos State, Nigeria has commenced internal and external investigations into a case of Cyber Bullying, Internet Stalking, defamation of character and threat to life lodged against one Canada based Rachael Eboni Osazee Iyonmana.
google.com, pub-3120625432113532, DIRECT, f08c47fec0942fa0
Agbonlahor Law Firm based in Benin City, Edo State capital lodged the case with INTERPOL on behalf of its client, Becky Igiebor who reported persistent cyber stalking to the law firm by the said Rachael Eboni Osazee Iyonmana.
As at press time, the officials of the International Police (INTERPOL) in Alagbon, Lagos, Nigeria has stepped up investigation into the incident with a view to unearth the criminal complaints against the said Eboni. Statements and other necessary information have been collected by the Interpol for further investigation.
Report reaching the desk of The9JaTREND says the INTERPOL in Ottawa, Canada will be contacted immediately as part of the investigation as Canada is one of the signatories in the INTERPOL formation worldwide.
The INTERPOL is expected to observe other legal procedures in Nigeria and Canada to ensure that the Said Racheal Eboni Osazee lyonmana is arrested, investigated and prosecuted in either of the two countries for the alleged international offence.
The petition from the Agbonlahor Law Firm in Benin City, Edo State Nigeria which was sent to the Assistant Inspector General of Police, Nigeria Police Force, Force Criminal Investigation Department, FCID, Alagbon Close, lkoyi, Lagos was approved and sent to the INTERPOL for discrete investigation.
However, it was revealed that the said Racheal Eboni Osazee Iyonmana is notorious with bullying people on the internet.
Report says one Pastor Moses was recently severely bullied with his pictures displayed all over the internet by the said Racheal Eboni Osazee Iyonmana.
Cyber stalking is a crime in which someone uses the internet or other electronic means to stalk or harass an individual, group or organisation.
The content directed at the target is often inappropriate and sometimes even disturbing which can leave the person feeling fearful, distressed, anxious and worried.
This is an international crime where many persons have been convicted with Jail sentence.