Peter Obi: We're Happy To Hear That You Want to Step down for Us – Kenneth Okonkwo Tells Atiku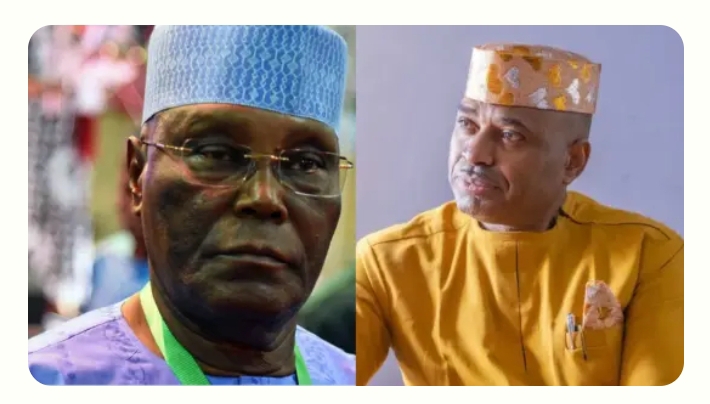 By EDITOR
The spokesperson of the presidential candidate of the Labour Party (LP), Peter Obi, Kenneth Okonkwo has reacted to a statement by Alhaji Atiku Abubakar, the Presidential Candidate of the Peoples Democratic Party, (PDP).
google.com, pub-3120625432113532, DIRECT, f08c47fec0942fa0
Recall that the former vice president in an interview with BBC Hausa stated that he is in talks with the presidential candidate of Labour Party, Mr. Peter Obi, adding that it was possible that he (Obi) may step down his presidential ambition for him.
Reacting to the statement on Tuesday night, the actor cum politician via his Twitter handle urged the public to disregard the claims of Atiku, adding that the former vice president should be the one to do the honourable thing of stepping down for the Labour Party flag bearer after admitting publicly of using SPVs to siphon Nigeria's money.
He said: "It's gratifying to hear that Atiku is considering stepping down for @PeterObi in the Presidential race. Coming at the heels of Atiku's confession of using SPVs to siphon Nigeria money, according to Michael Achimugu, this is the wisest thing to do by him…
"This is the only way the talk he is initiating can make sense. Please disregard any other assertion from the lying PDP because the only honourable thing left for Atiku to do is an unconditional stepping down for @PeterObi to usher in a new Nigeria."