APC Wins 1 Senatorial 3 House of Representative Seats In Edo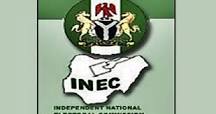 By Simeon OSAJIE
THE Deputy Majority Leader of the House of Representatives, Hon. Peter Akpatason of the All Progressives Congress (APC), has been announced winner of the House of Representatives election in Akoko-Edo Federal Constituency, Edo State.
google.com, pub-3120625432113532, DIRECT, f08c47fec0942fa0
Announcing the result in Igarra, the administrative headquarters of Akoko-Edo Local Government Area the state, the Independent National Electoral Commission (INEC), Returning Officer, Professor Robert Okuonghae, said Akpatason scored a total of 14,982 votes to defeat his closest rival, Hon. Kabiru Adjoto of the Peoples Democratic Party (PDP) who polled 9,293 votes while the Labour Party (LP) candidate came third with 7,993 votes.

Also, the Edo Central Senatorial District Candidate of the APC, Monday Okpebholo, has been declared winner of Senatorial election in the district.
According to the returning officer Professor Ray Ozuolua, the APC candidate pulled 41,334 votes while candidates of Labour party and Peoples Democratic Party (PDP), scored 32,574 and 25,225 votes respectively.
Meanwhile, the husband of Nollywood actress, Mercy Johnson Okojie and candidate of the APC for Agbazilo Federal Constituency was declared winner of the election in the constituency by the returning officer, Dr. Victor Imade.
The APC candidate, according to the returning officer scored 21,764 votes to defeat the candidates of the PDP and LP who garnered 10,007 and11,528 votes.
The APC also won the Etsako Federal Constituency where its candidate, Dekery Anamero was declared winner with a total votes of 58,692, while his closest rival and candidate of the PDP, Andy Momodu, scored 25,132.
This was announced by the returning officer, Professor Buniyamin Adesina Ayinde.