Vehicle Kills Politician's Two Children, Injures Another In Lagos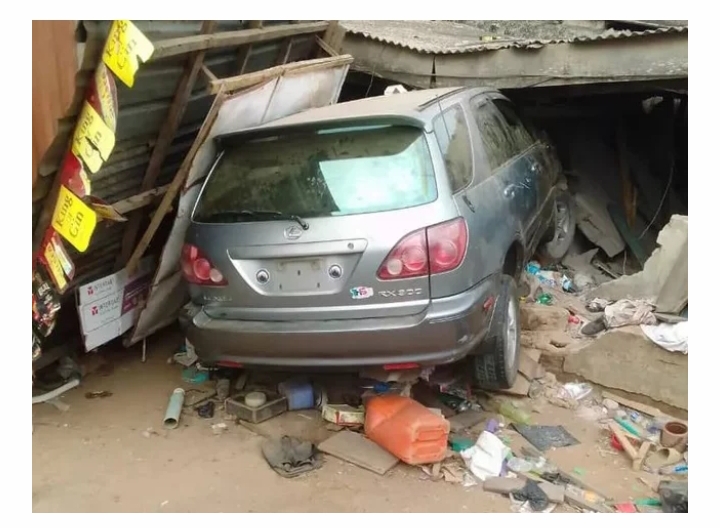 By Simeon OSAJIE
A chieftain of the Lagos State chapter of the All Progressives Congress, (APC), Mr. Toyin Bayero, has lost two siblings while another child was hospitalized after a Lexus SUV rammed into a building on No. 2, lyewa Street in the Isolo area of Lagos, on Sunday night.
google.com, pub-3120625432113532, DIRECT, f08c47fec0942fa0
The deceased siblings are Abibu Bello, aged 17, and Bolaji Bello, 14 years.
Eyewitnesses said the children were playing at about 7.40p.m., on Sunday when tragedy struck.

According to a resident, who gave his name as Muyideen, "The Lexus SUV with number plate, LSD 356 GU, first crashed into a kiosk in front of the building before crashing into the building, at the spot where the children were playing.
"The children were rushed to the Isolo General Hospital, but the two children died, while the third, a neighbour's son's legs were broken, and is still in the hospital.
"The vehicle, which was driven by a lady with one occupant just left a hairdressing salon a few meters from the scene, when it suddenly lost control."
Chairman of the Isolo Local Government Area of the state, Mr. Olasoju Bayo, who was accompanied by some members of staff of the council visited the scene to have an on-the-spot assessment of the incident.
When newsmen visited the scene, the entire street was besieged with sympathizers, who wailed over the unfortunate incident.