APC's Endless 'Deception' Must Stop – LP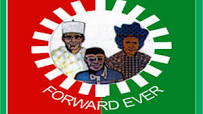 By Simeon OSAJIE
The Labour Party has said that the All Progressives Congress (APC) "desperation to grab and retain power by foul means," must be stopped.
google.com, pub-3120625432113532, DIRECT, f08c47fec0942fa0
In a statement signed by Diran Onifade (Head, Obi-Datti Media) and Dr. Yunusa Tanko (Chief spokesperson), the party noted that while it toes the constitutional path to seek regress, the ruling party has "recourse to mischief" and endless deceit to continue to hold on to power.
"From the show of shame in Port Harcourt to the drama in the Ibom Air aircraft, both of which they contrived, they have now moved to the circulation of a deep fake audio file aimed at promoting religious tension in the country."

The LP statement reads: "All these are meant to serve no other purpose than egregious mischief aimed at demarketing Peter Obi. If the goal is to create a credibility problem, the ploy has failed woefully. Peter Obi has long been on record as the only presidential candidate who has urged the Nigerians electorate not to vote for him on the basis of religion or tribe.
"We will therefore like to advice our beloved Nigerian people to remain focused on the task to take back the mandate we know was freely given to Peter Obi and Datti Baba-Ahmed through legitimate means.
"That is more important than to expect those who ran election on forged credentials and even fake Bishops to stop faking.
"They cannot stop being fraudulent because that is who they are."