FINANCIAL CRIMES: Dedicate More Coverage On Activities Of EFCC – Bawa Appeals To Journalists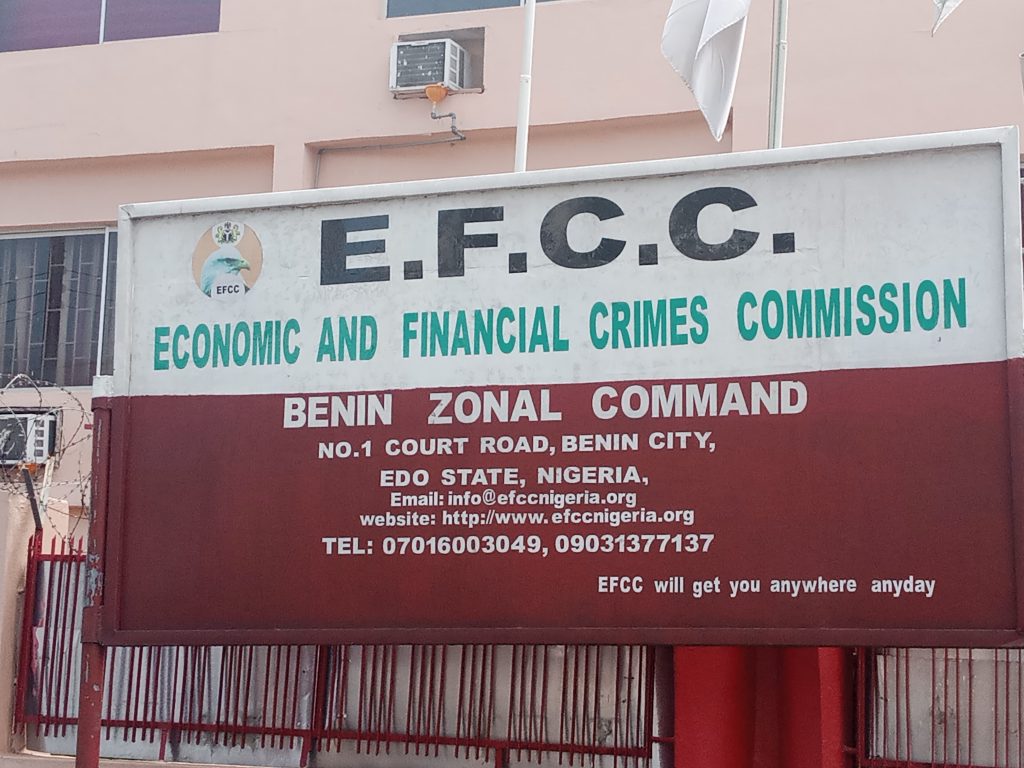 By Simeon OSAJIE
In other to curtail corruption in the society, the Economic and Financial Crime Commission, (EFCC) has challenged journalists to dedicate more coverage on the sector in the same way Financial Institutions are reported, and that it will be better informed about their obligations to regulatory authorities and by so doing, refrain from any infraction or compromise of extant laws.
google.com, pub-3120625432113532, DIRECT, f08c47fec0942fa0
This was disclosed to journalists in Benin City, Edo State capital by the Chairman of the Commission, Mr. Abdulrasheed Bawa, during a Workshop on Economic and Financial Crimes.
The Zonal Commander, Kanu Idagu,  an Assistant Commander of the EFCC who represented the chairman, said over the years the media has been one of the commission's most critical stakeholders in fight against corruption, adding that this event is a continuation of a series that began a few years ago.

"Last year four of such workshops were held in some Zonal Commands of the commission and the Headquarters, but that the scope has been expanded to accommodate more Journalists in the Zonal Commands of the Commission.
"Let me use this opportunity to commend the professional and patriotic efforts of the Fourth Estate of the Realm in beaming searchlights not only on the works of the EFCC but on all shades of economic and financial crimes. The robust reporting of the activities of the Commission has been quite helpful.
"Let me also use this opportunity to state that the EFCC remains committed to its mandate of tackling all forms of economic and financial crimes across the country.
"You will recall that the Commission secured 3,785 convictions in 2022, a 70.5% improvement over its record for 2021(2220) and 98.93% success rate in prosecution, given that the Commission lost only 41 cases, representing 1.07% within the period."
Going further, Bawa added: "Conviction figures are already rising in 2023 across the various commands of the Commission, this is significant, not only for the Commission but also for the entire nation, as conviction figures are proofs of the effectiveness of the war against graft.
"I believe we are all aware of the new mechanism for the fight against money laundering practices in our nation. The Money Laundering (Prevention and Prohibition) Act, 2022, Proceeds of Crime (Recovery and Management) Act, 2022 and the Terrorism (Prevention and Prohibition) Act, 2022 are fresh legal armaments against illicit financial flows and money laundering. Nigerians need to be more informed about these important legislations and I wish to crave your indulgence to step up active reporting of these laws.
"The Special Control Unit Against Money Laundering, SCUML is now fully domesticated in the EFCC, making the fight against money laundering unsparing and broad-based. I charge the media to give more attention to the activities of all Designated Non-Financial Businesses and Professions, DNFBPs. This is one sector that is under-reported".