PRESIDENTIAL ELECTION TRIBUNAL: Obi Accuses INEC Of Bias Over Move To Dismiss Petition Against Tinubu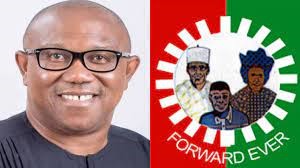 By Simeon OSAJIE
The presidential candidate of the Labour Party (LP) in the February 25, 2023 presidential election, Mr. Peter Obi, has accused the Independent National Electoral Commission (INEC) of being partial.
google.com, pub-3120625432113532, DIRECT, f08c47fec0942fa0
Obi was replying a preliminary objection filed by INEC at the Tribunal which appeared to be in support of the candidate of the All Progressives Congress (APC), now the President-Elect, Bola Ahmend Tinubu.
In the case before the Presidential Election Petition Tribunal, Obi faulted the electoral body for standing by Tinubu.

He noted that both the Supreme Court and the Court of Appeal had in the past, warned INEC to place itself in a place of neutrality, remain fair and focused.
The Labour Party's presidential candidate also stated that it is not only an embarrassment but a repudiation of the duty of INEC, when it embellished the garb of a contestant in an election it conducted as an umpire to raise preliminary objection against an election petition.
Obi added that he expected the electoral body to maintain a unbiased stand in all litigations where participants in elections are challenging the outcome of the elections and not indulge in filling objections to the petition.
He also described as misconceived INEC's preliminary objection against the petition he lodged against the declaration of Tinubu as winner of the presidential election.