Adamawa REC, Hudu Yunusa-Ari In Police Custody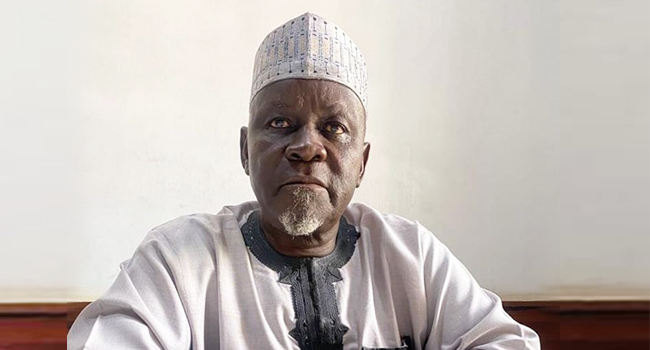 By Simeon OSAJIE
The embattled Adamawa State Resident Electoral Commissioner in the just rerun governorship election, Hudu Yunusa-Ari has been arrested by the Nigerian Police Force.
google.com, pub-3120625432113532, DIRECT, f08c47fec0942fa0
According to the Force spokesman, Muyiwa Adejobi, the embattled Yunusa-Ari was arrested by the Police Election Planning Monitoring and Evaluation Team in Abuja on Tuesday 2nd May, 2023, and is currently in Police custody and is being grilled to ascertain the motives and motivations behind his alleged improper actions during the supplementary elections in Adamawa State.
Adejobi said, "In addition, other officials and individuals culpable in the saga are being interrogated by the team.

"The Inspector-General of Police has given clear assurance that every individual involved/indicted in the matter will be apprehended and investigated in line with the provisions of the law for possible prosecution.
"The Inspector-General of Police has assured of the commitment of the Force to ensuring that justice is served in this case and that all guilty parties are brought to justice."
The development comes hours after Ari said in a BBC Hausa interview that he would surrender himself to the police two weeks after he went into hiding.
"I will surely turn myself in to the police. Before, there was no summon from the police but now there is one. I will soon come out from hiding," the embattled REC had stated.
Hudu Yunusa-Ari had also said he never regretted announcing Aisha 'Binani' Dahiru of the All Progressives Congress (APC) as the winner of the 2023 governorship election in the state.
Ari had courted controversy after the supplementary election in Adamawa on April 15, 2023 when he announced Binani as the winner of the dramatic poll while collation of results was ongoing.
The situation prompted the Independent National Electoral Commission (INEC) to nullify Ari's decision and suspended him while President Muhammad Buhari ordered full investigation on the electoral commissioner and the security personnel that were around him when he made the declaration.
INEC subsequently concluded the election and announced the incumbent governor, Ahmadu Fintiri of the People's Democratic Party (PDP) as the authentic winner of the drama-filled poll.
Security agencies had also been ordered to arrest and prosecute the embattled REC but Ari's whereabouts was unknown for over two weeks before his arrest today, 2nd May, 2023.