Policeman Assault: Court Grants Seun Kuti Bail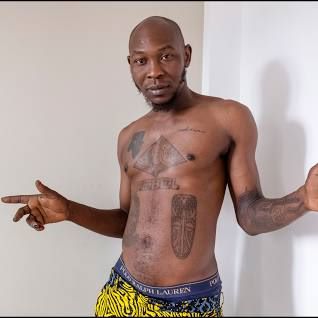 By Simeon OSAJIE
A Magistrate's Court in the Yaba area of Lagos State today granted bail to embattled Afrobeat singer, Seun Kuti over assault on a police officer.
google.com, pub-3120625432113532, DIRECT, f08c47fec0942fa0
Kuti is expected to meet his bail conditions within 48 hours, his lawyer, Adeyinka Olumide-Fusika (SAN) as well as police spokesman in the state, Benjamin Hundeyin both told newsmen in separate interviews.
The Lagos State Police Command had taken Seun Kuti to court to secure a 21-day remand order but the court granted the singer bail.

"Upon completion of an investigation, the police should hand over the case to the Directorate of Public Prosecutions," his lawyer added.
Seun spent the night with the police at the State Criminal Investigation Department (SCID), Panti, Yaba on Monday 15th May, 2023 after he turned himself in to the police following an order for his arrest by the Inspector General of Police (AIG), Usman Baba.
The singer was captured on video slapping and assaulting a policeman on a busy Lagos road.