Court Issue Bench Warrant On Former Rivers Gov. Amaechi, Tonye Cole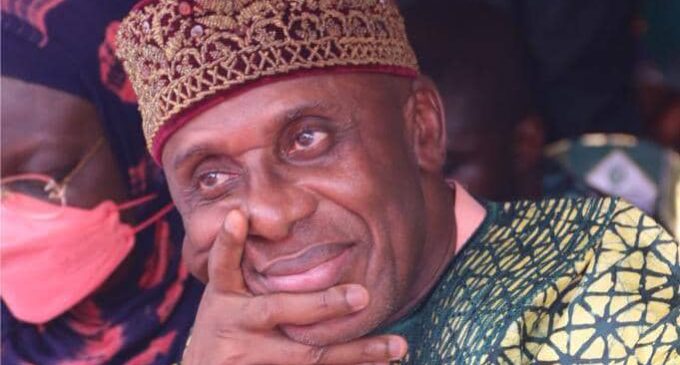 By Simeon OSAJIE
A high court sitting in Port Harcourt, the Rivers capital, has issued a bench warrant against former governor of the state, Rotimi Amaechi and Tonye Cole, governorship candidate of the All Progressives Congress (APC), in the state.
google.com, pub-3120625432113532, DIRECT, f08c47fec0942fa0
Tshe judge, Justice Chinwendu Nwogu, also issued a bench warrant against Sahara Energy Resources Limited, Chamberlain Peterside, NG powers HPS Limited, and Cenpropsaroten Management Limited over failure to appear before the court on Rivers State Government's criminal charges against them.
The presiding judge adjourned the case to July 5 for the plea.

Recall the Rivers government filed a fresh lawsuit on misappropriation of public funds against Amaechi during his tenure as governor of the state from 2007 to 2015
Rivers State governor, Nyesom Wike, had set up a seven-man panel in 2022 to probe Amaechi over an alleged withdrawal of N96 billion from the treasury during his tenure as governor.
The panel had also investigated issues surrounding the "sale of assets" by the former governor.
The listed valuable assets are Omoku Gas Turbine, Afam Gas Turbine, Trans Amadi Gas Turbine, Eleme Gas Turbine, Olympia Hotel, and the contract award for the execution of the monorail project.
The panel submitted its report in 2015, while Amaechi has insisted that he is not guilty of fraud.
However, on May 27, 2022, the Supreme Court dismissed an application by Amaechi, challenging the probe.
Wike said criminal charges were filed against the former governor, as well as Sahara Energy, a firm indicted in the deals.