Gunmen Again Kill Two Police Officers In Imo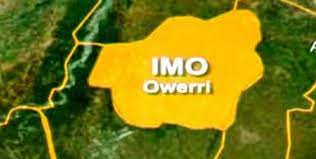 By Simeon OSAJIE
One month after, two policemen again lost their lives to gunmen at Okpala Junction in Ulakwo, a community in Ngor Okpala Local Government Area of Imo State same location five police officers and a couple were killed.
google.com, pub-3120625432113532, DIRECT, f08c47fec0942fa0
The latest attack happened at about 9 a.m. when some police officers were manning a checkpoint in the area.

Sources from the community said the gunmen stormed the checkpoint in two vehicles and opened fire on the officers killing two of them at the spot while others escaped.
"One of the policemen was injured," a resident of the area, who asked not to be named for security reasons, told this newspaper, Sunday morning.
The police imagemaker in Imo State, ASP Henry Okoye, has confirmed the attack and killing of the officers.
Okoye said the attackers were suspected members of the outlawed Indigenous People of Biafra (IPOB).
"Two of our officers paid the supreme price (in the attack). One of them was injured. We recovered one of the operational vehicles of the hoodlums," he said.
The police spokesperson said "there were piercings of bullets and stains of blood" on the recovered vehicle which, according to him, indicated that the officers gave the attackers "a battle" during the attack.
"The hoodlums are on the run, but we are currently trailing them," Mr Okoye stated.