Costfromi Big Apple, Ultra Modern Restaurant And Bar Launched In Benin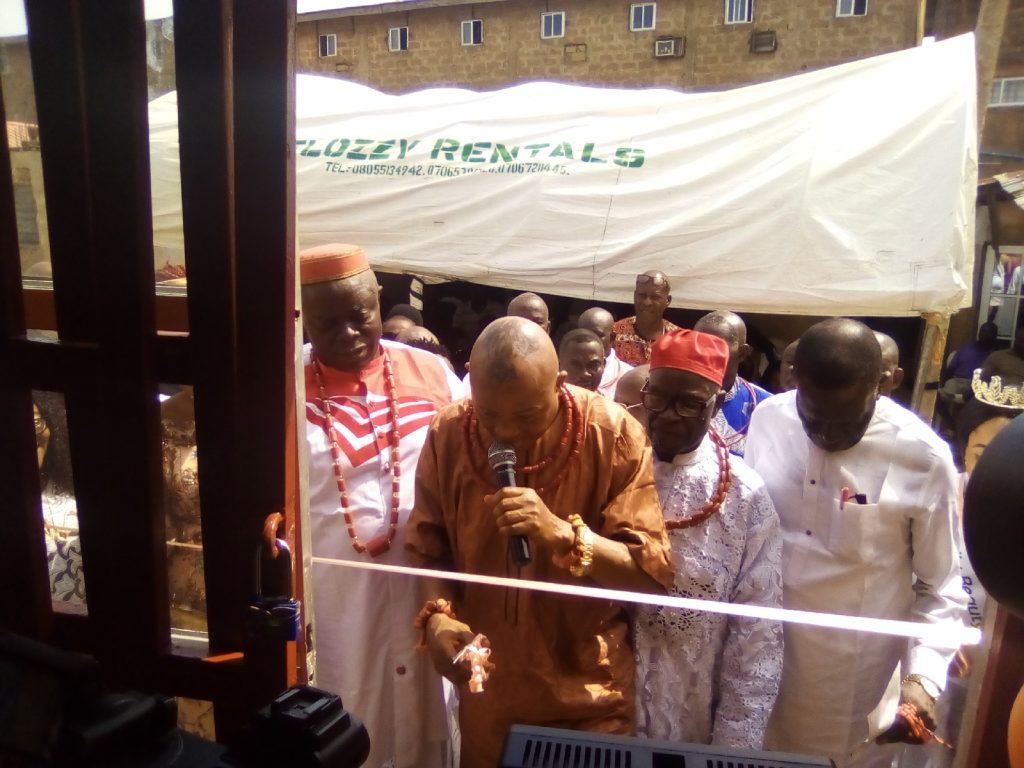 By Simeon OSAJIE
An Ultra Modern Restaurant 'Costfromi Big Apple Restaurant and Bar': a division of Costfromi Nigeria Limited, has joined restaurant business in the ancient city of Benin, Edo State capital.
google.com, pub-3120625432113532, DIRECT, f08c47fec0942fa0
Costfromi Big Apple Restaurant situated at Suit G 17, inside Vegetable Market, No. 27, Airport Road, Benin City is owed by one of the prominent Chiefs in Benin Kingdom, Chief Ambrose Osuan, the Osuan of Benin Kingdom.
In an interview with newsmen after the commissioning, Chief Osuan opined that for constant healthy living, good food is what someone needed as medicine to the body. "If you eat good food according to balance diets, it would be difficult for you to get ill or sick.'
The Benin Chief added that people from the age of 40 and above should watch the type of food they eat or consumed for good healthy life which every family home needs.
"What motivated my aim and mission for the business is to create healthy meals for our customers. It has always be a premonition in my mind from those days, when I was in my infant stage. Even to open a restaurant, when I grow up I need to calculate the cost of production of the trade.

"So based on that thinking, I started embarking on research and interacting with the nutritionists all over the world, both in USA and United Kingdom. From my own findings, they all are the same to us. I also discovered that, from the past 100 years, people have been consuming too much of Omega 8 and Omega 6 into their body system, destroying their body mechanism on a gradual process.
"I felt the way to checkmate this much intake of Omega 8 and 6 is to create a restaurant that would not be too expensive, but for food that would be obtainable for the six geo-political zones in the country.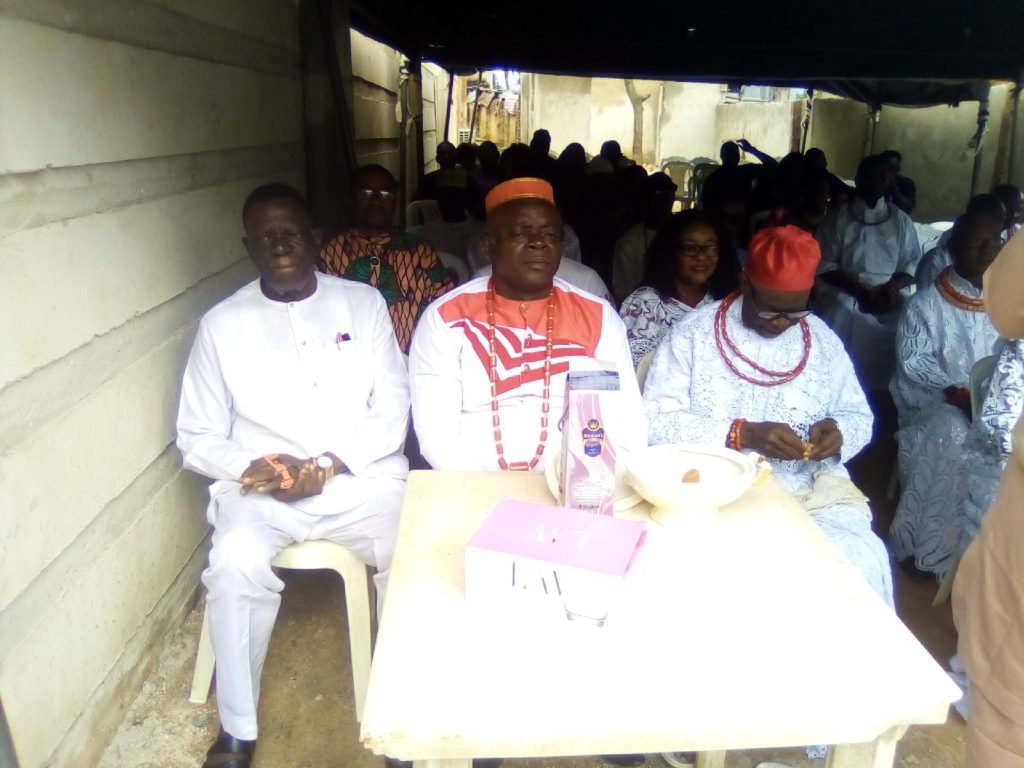 "We put all mechanism in place, that is how we got to this place we are now. But the main fact is that you have to eat according to your blood group. That is what it means, anything short of that, the person at the age of 50 years will be running from one hospital to the other."
Going further, Chief Osuan added, "Costfromi Big Apple Restaurant is set to provide good and healthy foods according to individual's body diets. We prepare dishes to match individual's body chemistry for optimal health results.
"We are using this forum to create a clarion call to the government to create the awareness to see how people can get more of the Omega H3, in order to checkmate the excessive of H3, as a result of bad oils that are rampant in every markets. Government have not been able to suppress it, but, there are many ways to do such things.
"Food that will give you high level of cholesterol is not enjoyment. A lot of people have money in this country, but they didn't know the type of food they are suppose to eat. There are certain blood group that certain food especially on the aspect of breakfast, launch and dinner because so many people are dying as a result of the food they eat," he posited.
Earlier in his address, the chairman of the occasion, Senator Roland Owie commended the initiator for setting up the food business to solve the problem of unemployment in the state.
He advised that good food promote good health and healthy living and appealed that everyone should always watch the kind of food they eat to remain healthy in life.
Highlight of the event was the commissioning of the CostFromi Big Apple Restaurant and Bar by the Chief launcher and the Father of the day, His Royal Highness, Chief Uyinmwen Okungbowa, the Duke of Imokpe Imue Dukedom.