Bus Conveying Some Nasarawa State Intending Muslim Pilgrims Crashes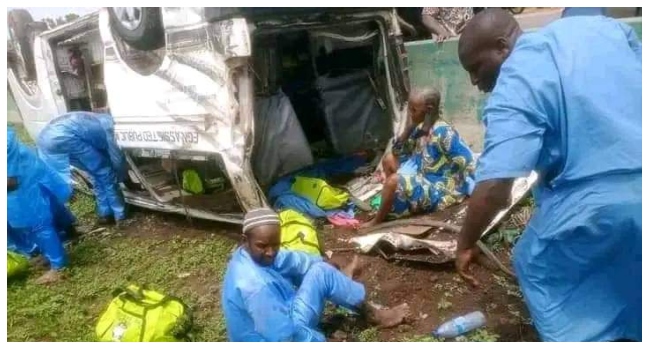 By Simeon OSAJIE
Some Nasarawa State intending Muslim pilgrims escape death when a bus conveying them crashed today, Wednesday, 24th May, 2023 on their way to Federal Capital Territory, Abuja.
google.com, pub-3120625432113532, DIRECT, f08c47fec0942fa0
The incident occurred around Kara in the Keffi Local Government Area of the state as they were proceeding to Abuja ahead of their departure to Saudi Arabia on Thursday, May 25 to perform this year's pilgrimage.
The accident was not fatal but an unconfirmed number of the pilgrims sustained injuries.