BREAKING: 'Fuel Subsidy Is Gone', Says President Tinubu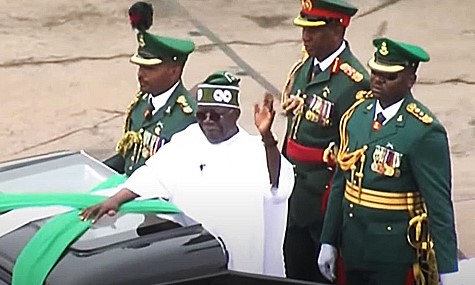 …Promise one million new job for Nigeria youth
By Simeon OSAJIE
google.com, pub-3120625432113532, DIRECT, f08c47fec0942fa0
Nigeria's new President, Bola Ahmend Tinubu has said that the era of subsidy payment on fuel has ended.
In his inaugural speech at the Eagle Square today 29th May, after he was sworn in as Nigeria's 16th President, Tinubu said, "Fuel subsidy is gone, it only benefitted the rich."
President Bola Admend Tinubu also promised one million new job for Nigeria's youth.
Details later.