BREAKING… Edo 2024: 'Riceman' Imansuangbon, Dumps PDP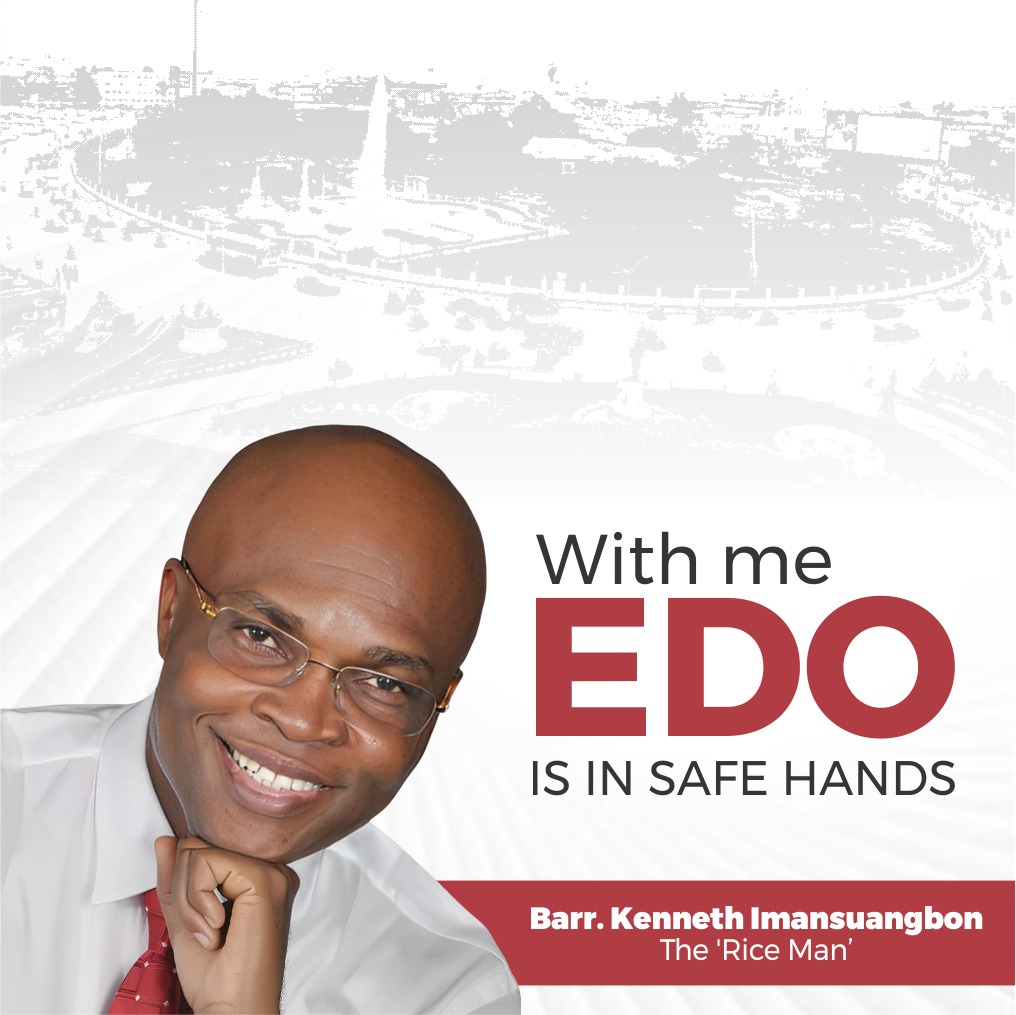 By Simeon OSAJIE
google.com, pub-3120625432113532, DIRECT, f08c47fec0942fa0
Former Governorship Aspirant and chieftain of the Peoples Democratic Party, PDP, Barrister Ken Imansuangbon, Wednesday resigned his membership of the Peoples Democratic Party, (PDP).
The frontline Edo politician became a household name in Edo State and beyond for his free annual rice sharing and other philantropic gesture.

In a statement he personally endorsed and copied his Esan South-East Ward 2 Chairman, the Local Government and State Chairman of party, Dr. Tony Aziegbemi, he was however silent on his reasons for dumping PDP.
The colourful politician however thanked the entire body and leadership of the PDP even as he described his experience as memorable.
Imansuangbon in a four paragraph letter stated, "Since 2009 in what was tagged the 'Ewohimi Declaration' where I had joined the People's Democratic Party, PDP has remained a memorable journey for me and I want to thank God almighty for his benevolence.
"The course of my political journey in the PDP had afforded me the opportunity to make great and wonderful friends and had shared great moments with which I will cherish for a lifetime.
"However, the reality of the moment has made it decisive that there comes a time in a man's life where he has to move ahead.
"Consequently, therefore I hereby tender my resignation of the membership of the People's Democratic Party, PDP. Once again, I thank the entire leadership and body of the PDP".
Recall that Imansuangbon joined the governorship race since in 2007 having worked assiduously for the PDP and later the Grace- Group, the PDP faction that thereafter metamorphosed into Action Congress, AC and ACN, and later APC.
Imansuagbon has consistently contested for the governorship and in all was prevailed upon to step down which he did in patriotism to the party.
Also in 2020 Edo governorship in which Governor Obaseki switched from the ruling APC to PDP, Imasuangbon and Engineer Ikhaine, two critical PDP Governorship aspirants from Esanland also stepped down and allowed Obaseki to run for his second term had pave way for the incumbent to win in a land slide victory.