CULTISM: Obaseki To Hold Roundtable With Youths, Heads Of Tertiary Institutions, Others To Check Menace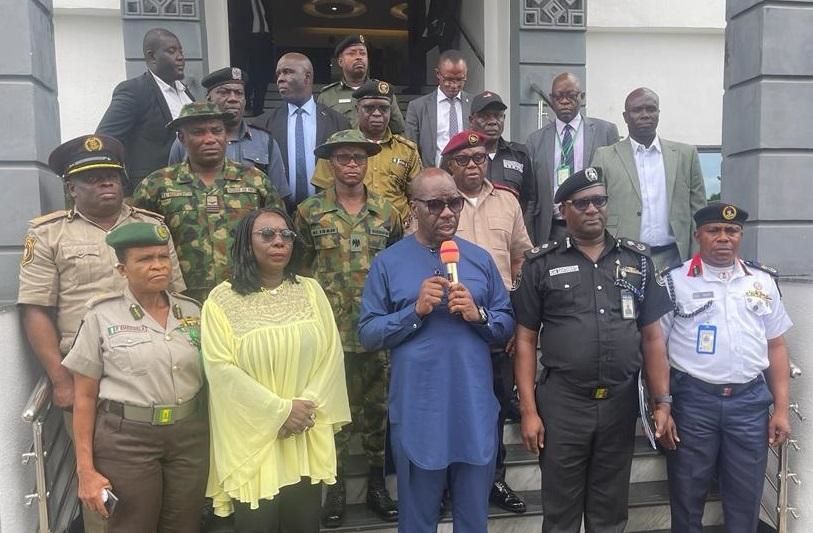 By Simeon OSAJIE
As part of efforts to check cultism in the State, Governor Godwin Obaseki has said the State Security Council will meet with heads of tertiary institutions, youth groups, religious bodies and other stakeholders to proffer lasting solutions to the problem.
google.com, pub-3120625432113532, DIRECT, f08c47fec0942fa0
The governor disclosed this during the monthly State Security Council meeting at the Government House in Benin City on Tuesday.
He said reports about cultism dominated the monthly Security Council meeting and members have resolved to hold a roundtable meeting in the next few weeks with heads of tertiary institutions, youth groups, religious bodies, and security agencies to check cultism in higher institutions in the state.

"Cultism is one red flag and it is linked to drug abuse and homicide and we are not comfortable with the progress made in that direction. The Council wants to deal with it through interaction and talking with the most affected groups," Obaseki noted.
According to him, "Generally, when you compare data with what has been going on this year in the state, crime has drastically reduced as the trend is going down and our intervention is working following the collaboration of all our security agencies in the State.
"Progress has been made in the drive to ensure State Residency Identity database for citizens. Progress has been made as we are talking with the National Identity Agency which has almost 2.5 million records of Edo citizens. We are signing an agreement with them to collaborate and get all the data as we launch our own Identity Card and in return help them in registering the 2.5 million Edo citizens who are not yet captured in the National Identity Scheme."
Representative of the Edo State Police Commissioner and Deputy Commissioner of Police, Millar Dantawaye said crime in the State has drastically reduced, noting, "Crimes such as kidnapping, murder, armed robbery and other capital crimes have reduced as a result of the collaboration with other sister security agencies.
"Security agencies have carried out robust combing of bushes, patrols and the state is safe and has witnessed a drastic reduction in crimes."