Edo Govt Unveils Three-Day Healthcare Services At Newly Refurbished Edo University Teaching Hospital Uzairue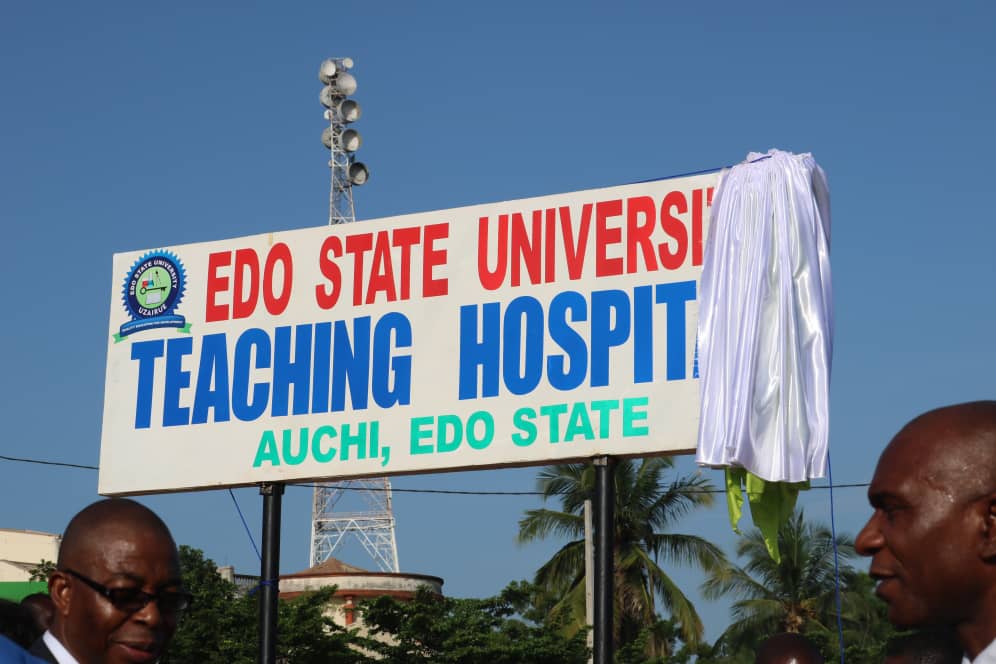 By Simeon OSAJIE
Edo State government has unveiled the newly refurbished Auchi General Hospital to Edo State University Uzairue Teaching Hospital for the commencement of the three days healthcare services of the teaching hospital to the people in the locality.
google.com, pub-3120625432113532, DIRECT, f08c47fec0942fa0
The state deputy governor Comrade Philip Shaibu while unveiling the hospital on behalf of the state governor, Godwin Obaseki stated that the former Auchi general hospital has been redesigned, equipped and fortified to serve the medical needs of not just the residence but Nigerians in general.
He said the hospital would begin three days free medical care irrespective of tribe, religion or ethnicity and urged the people to avail themselves the opportunity of the free medical care services.

According to him, "the importance of the teaching hospital was to provide quality healthcare delivery and well-being to the people of Edo State in particular and Nigerians in general".
In his remarks, the Vice Chancellor of the university, Engr. Prof. Emmanuel Aluyor emphasized that one of the basic needs of Edo State University teaching hospital was to foster an environment of collaboration and mutual learning as a unique opportunity to exchange knowledge and learn from the experience of others as well as get inspired by the ground breaking research and achievements that would be shared within the academic community particularly Edo state university students.
Prof. Aluyor further stated that the three days free medical care services is in line with the university teaching hospital corporate social responsibility for the communities of Auchi, Iyamho and Ivioge in Etsako West and East Local Government Area respectively.
He however promised that the university's management will do everything humanly possible to ensure that the hospital was positioned to a level where it would be globally competitive.
Highpoint of the event was the unveiling of the ground breaking for the construction of the paediatric unit, accident and emergency wards including additional theatre within the teaching hospital premises by the deputy governor of Edo State, Comrade Philip Shaibu.