EXCLUSIVE: 18 Bags Of Currency, Documents Recovers By DSS From Emefiele's Lagos Residence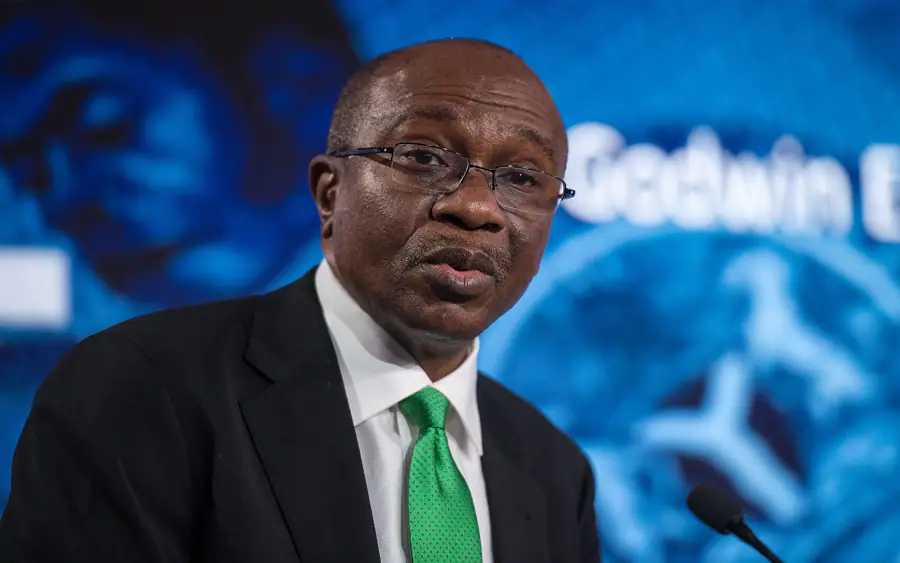 By Simeon OSAJIE
The Department of State Services (DSS) has recovered 18 Ghana-must-go bags containing money and documents from the Lagos Residence of former CBN Governor, Mr. GODWIN Emefiele.
google.com, pub-3120625432113532, DIRECT, f08c47fec0942fa0
The9JaTREND gathered that the money and the documents were taken from the Lagos residence of Emefiele on Friday afternoon after about a day-long search of the property.

Emefiele, who was arrested June 10 by the DSS, has spent eight days in the custody of the agency.
Emefiele may spend longer than earlier reported in DSS custody as investigation into his activities while in charge of the apex bank is far from being concluded, according to the source
It was also gathered that the DSS, on Thursday, secured a court order to detain the ex-CBN chief for three weeks, with another source hinting that he might be held for a longer time.
Emefiele was said to have been moved from the DSS custody in Abuja on Thursday and flown to Lagos where his house was searched by DSS operatives.
Upon conclusion of the search, about 18 Ghana-must-go bags containing currency and documents were said to have been taken away the following day [Friday].
Emefiele was flown back to Abuja on Friday afternoon with the bags and investigators have since resumed quizzing, especially about the findings.
The secret Police, it was gathered, have also launched a manhunt for Emefiele's personal assistant (names withheld) in connection with the revelations from the ongoing investigation.
"DSS took Emefiele to his house in Lagos on Thursday and returned him to Abuja on Friday afternoon. His house was searched. They took away about 18 big Ghana-must-go bags containing money and documents from the house.
"His personal assistant is on the run. DSS is on a manhunt for him. He is the key to unlock Emefiele's assets and wealth stashed away within and outside the country," the source said