Presidential Tribunal: Court Admits Chicago University, NYSC Certificates, Others Tendered By Atiku's Witness Against Tinubu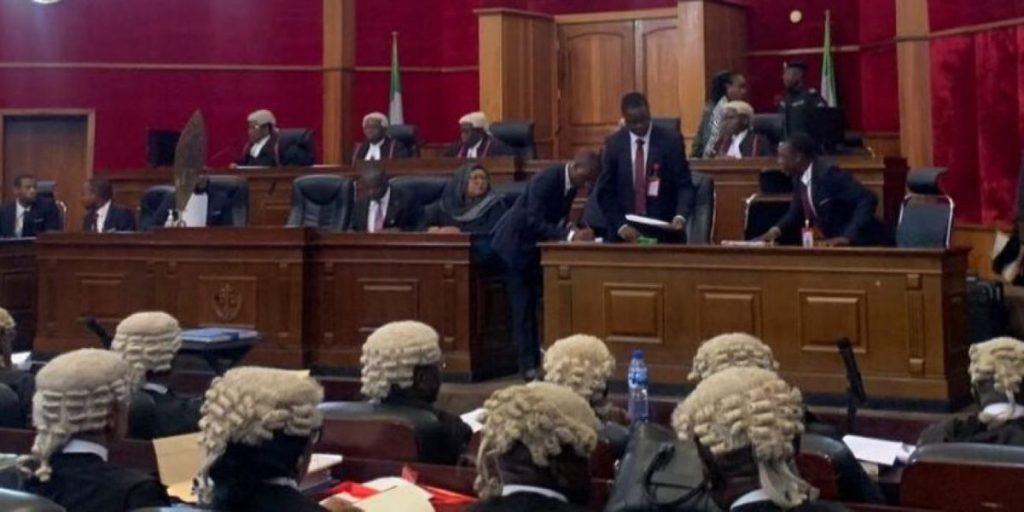 By Simeon OSAJIE
The Presidential Election Petition Court, (PEPC), sitting in Abuja has admitted the certified copies of the academic and work records of President Bola Ahmend Tinubu.
google.com, pub-3120625432113532, DIRECT, f08c47fec0942fa0
The copies of the certificate and academic records were tendered by former vice president and the Peoples Democratic Party (PDP) and its candidate, Atiku Abubakar.

The documents admitted include a BSc Certificate from the Chicago State University, National Youth Service Corps Discharge Certificate, and Mobil Nigeria Oil Plc certificate of service.
A subpoenaed witness, Mike Enahoro Ebah, who brought the documents, said they were obtained by Tinubu but bear 'Bola Adekunle Tinubu'.
The witness referenced certified true copies of form EC9 (Nomination letter of Tinubu), certified true copies of form EC9 (Nomination letter of Tinubu), receipt of payment for certification, a witness application letter requesting the documents, and a response letter from the Independent National Electoral Commission.
The witness also referenced a certificate from Chicago University belonging to the 2nd respondent (Tinubu), NYSC discharge certificate belonging to Tinubu and bearing Tinubu Bola Adekunle, a certificate of service from Mobile Oil Nigeria PLC and a party membership card.
However, the lawyers representing INEC, Abubakar Mahmoud (SAN); Tinubu, Emmanuel Ukala (SAN) and the All Progressives Congress, Lateef Fagbemi (SAN) all objected to the admissibility of the documents.
He also tendered a notarized judgement of the USA for criminal forfeiture of assets of Tinubu and the cover note authorising it. Furthermore, copies of a Guinea passport belonging to Tinubu and the certificate of compliance for the respondent were also presented.